Doshi, an eco-friendly, luxury vegan brand of work, leisure, and travel accessories, reveals a new line of products made with innovative cruelty-free materials. Handbags, backpacks, wallets, money clips, belts, and cardholders made with microfibre vegan leather, kraft paper, and Piñatex are among the company's newly presented creations.
Based in California and founded by Paras Doshi, the company designs and creates 100% vegan alternatives for customers with ethical, religious, or environmental concerns.
"We would love to share our mission and message with the world. And let more people understand that they do not have to give up on quality or style when switching to ethical and sustainable accessories," says Doshi.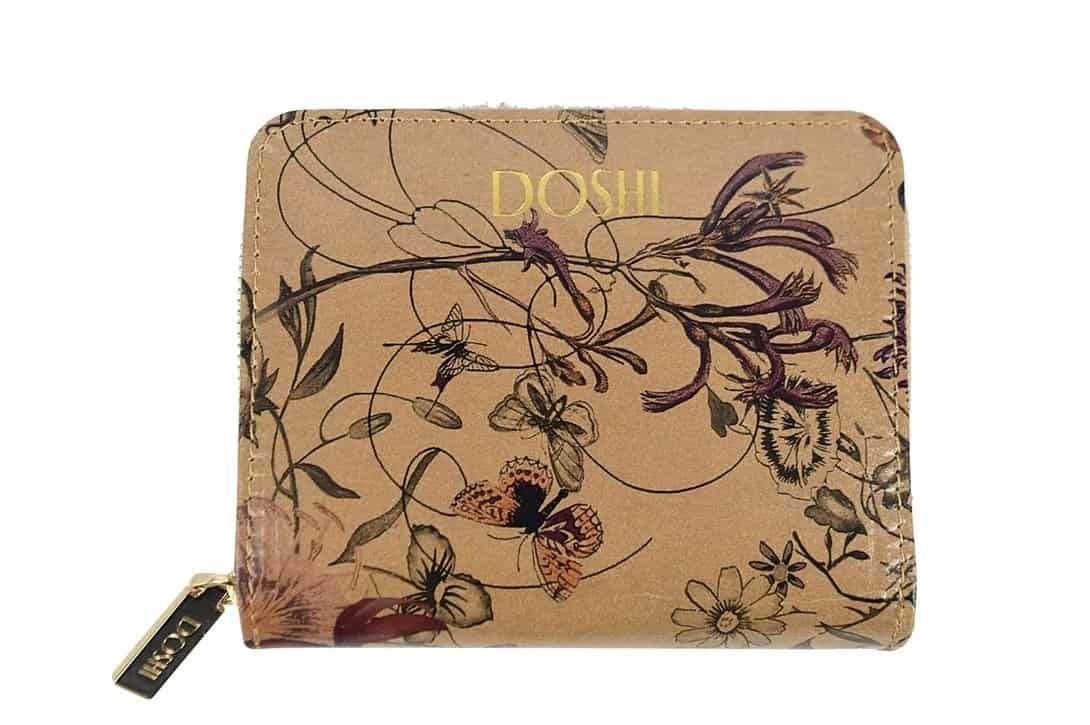 Durable, cruelty-free accessories
Doshi is constantly researching new durable, cruelty-free materials with a luxurious appeal that do not sacrifice the look and feel of conventional leather. Doshi believes that durable products are a vital part of sustainability. "The longer a product lasts, the fewer new products are needed, and the fewer products wind up in landfills," says the company.
For its recently presented designs, Doshi used three types of innovative materials:
Microfiber vegan leather is a durable and flexible material with a hand feel similar to animal leather. It is the highest grade of synthetic leather commercially available in the market. The company uses it for leather-looking handbags, wallets, and backpacks.
Kraft paper is a cellulose-based, highly biodegradable material with a durable finish made using wood pulp. Doshi uses a floral design printed version for its bags and plain colors for belts.
Piñatex is a leather alternative produced from the waste leaves of pineapple harvesting. It is a natural, sustainable alternative material developed under circular economy principles and has a minimal environmental impact. Doshi debuts with Piñatex, using it to make wallets and cardholders.
Besides the cruelty-free materials, all glues, threads, structural materials, interlining, and hardware are 100% vegan, and "no animal products are used in its products whatsoever," explains Paras Doshi. "Vegan products don't stop at materials, our partner factories know that our products must be vegan from top to bottom," he adds.
Doshi's new line will launch soon for sale through the company's website.