Phool is an Indian biomaterial company based in Kanpur that has developed a vegan leather alternative to animal skin using discarded temple flowers. The animal-free material, called Fleather, is a versatile textile containing chitin, a protein that gives it the same delicate and smooth touch as skin leather, explains the upcycling company.
Phool was founded in 2017 by Ankit Agarwal and Prateek Kumar to offer a sustainable solution to the toxic floral waste dumped in the Ganges river. Since its establishment, the company has converted flower waste into charcoal-free incense and oily fragrances. The company upcycles tons of floral waste annually and creates valuable employment opportunities for families and female 'flowercyclers" from the area.
In 2021, Fleather won PETA India's Best Innovation in Vegan Fashion Award, and recently, it was a finalist at the 2022 Earthshot Prize, an award recognizing companies' environmental contributions.
Microbes and flowers
In 2020, after discovering that microbes could transform flowers into a material similar to leather, the company started an R&D phase that ended with Fleather's development in 2021.
To date, Phool has designed and successfully produced various fashion prototypes, from wallets to shoes using its cruelty-free alternative, which the company says is so successful that it will disrupt the global leather industry.
Fleather is part of an emerging trend of sustainable and cruelty-free materials trying to solve the world's most pressing environmental problems, such as pollution and biodiversity loss. Sustainability-driven companies use leathers made from upcycled tamarind pods or mushrooms and algae to create products ranging from shoes or watches to bags and accessories.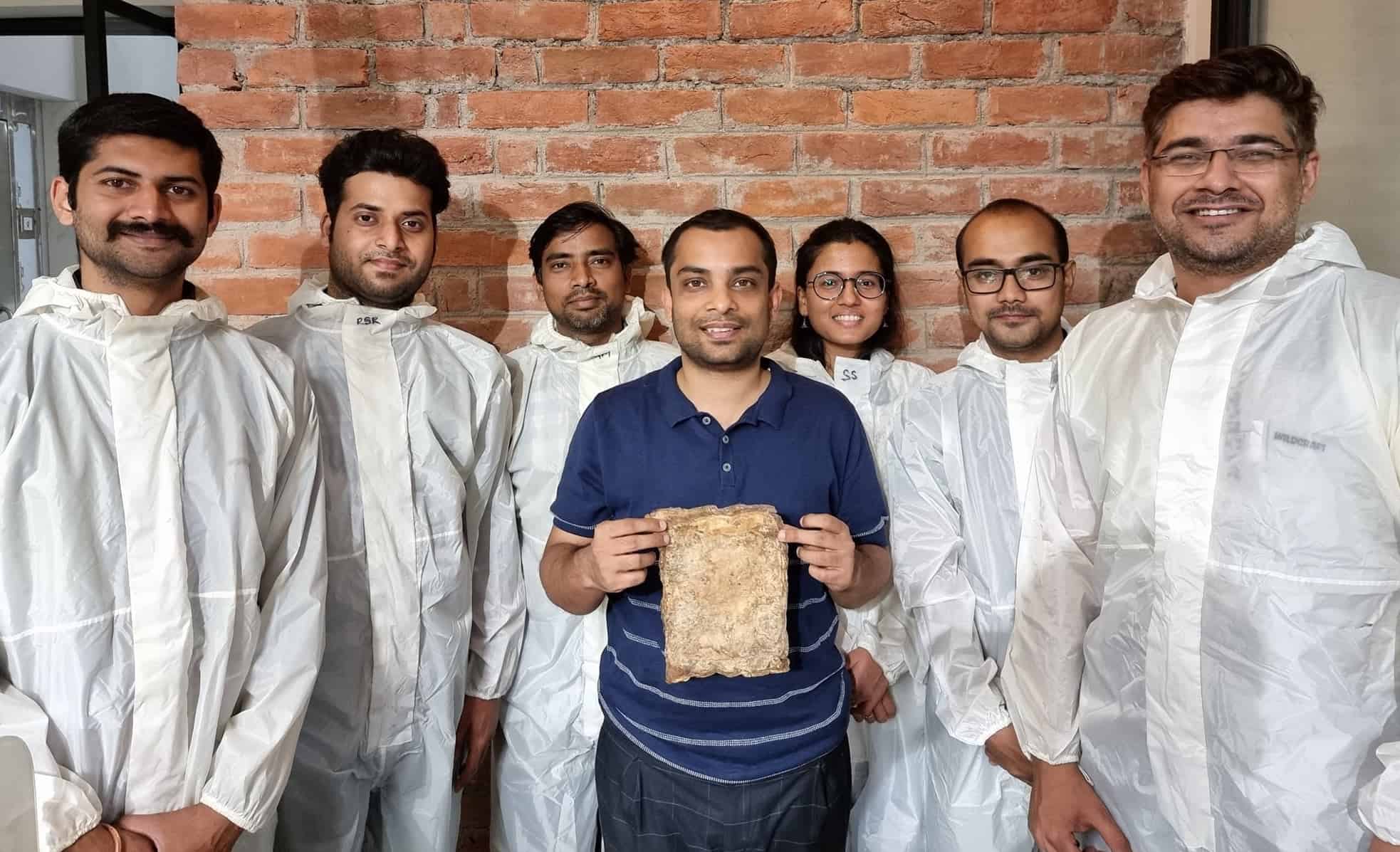 $8 million for Fleather
According to Phool, the company is backed by the Indian Institute of Technology in Kanpur and investors such as Bollywood star Alia Bhatt, Sixth Sense Ventures, and the IAN Fund, which were participants in a recently raised $8 million Series A funding round.
Phool said it plans to use the funds to scale up its operations both in India and internationally, build India's largest fragrance brand, and invest in R&D to bring its vegan leather to global markets.
"We have invested ourselves heavily into our R&D to invent methods to convert temple waste into biodegradable packaging and bio-leathers. We are also constantly trying to enhance our impact on empowering the women employed with us," says Phool.