Porsche and streetwear designer Sean Wotherspoon recently collaborated on a unique design for Porsche's Taycan 4 Cross Turismo featuring vegan leather for the seats and doors and carpets made with repurposed fishing nets.
"It's amazing to see my design language represented like this. I'm very proud of it"
The result is an attention-grabbing multicolour Taycan that displays Wotherspoon's characteristic vibrant, colour palette and also reveals the designer's preference for sustainable materials and alternative leathers.

Wotherspoon, known for his vibrant rainbow designs and collectable vegan trainers, the most famous being his Nike Air Max 97/1, was commissioned by the German automobile manufacturer to take his view on the Taycan. Porsche has tested vegan interiors before and, not long ago, announced that its Taycan model would be available in a vegan version using a textile from recycled polyester.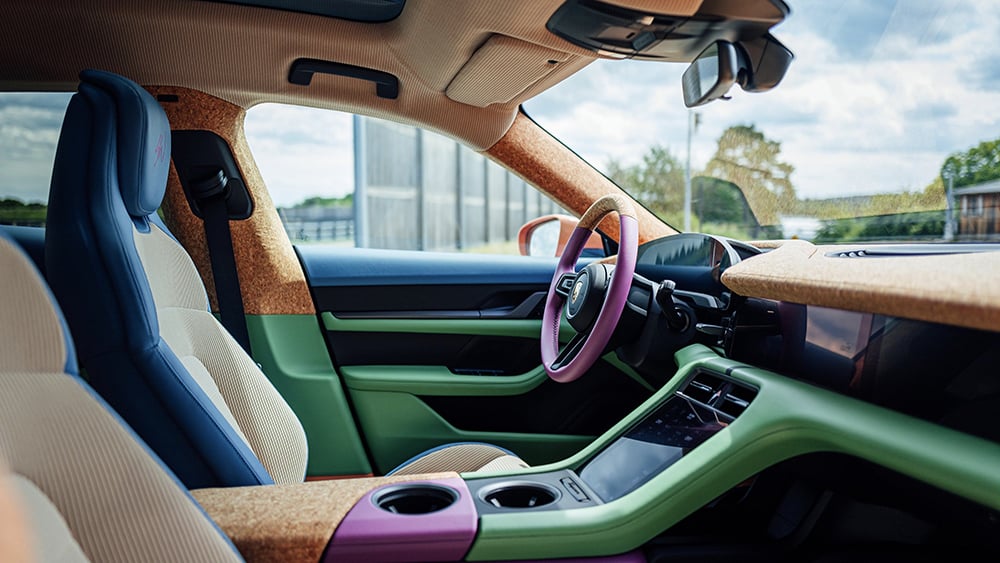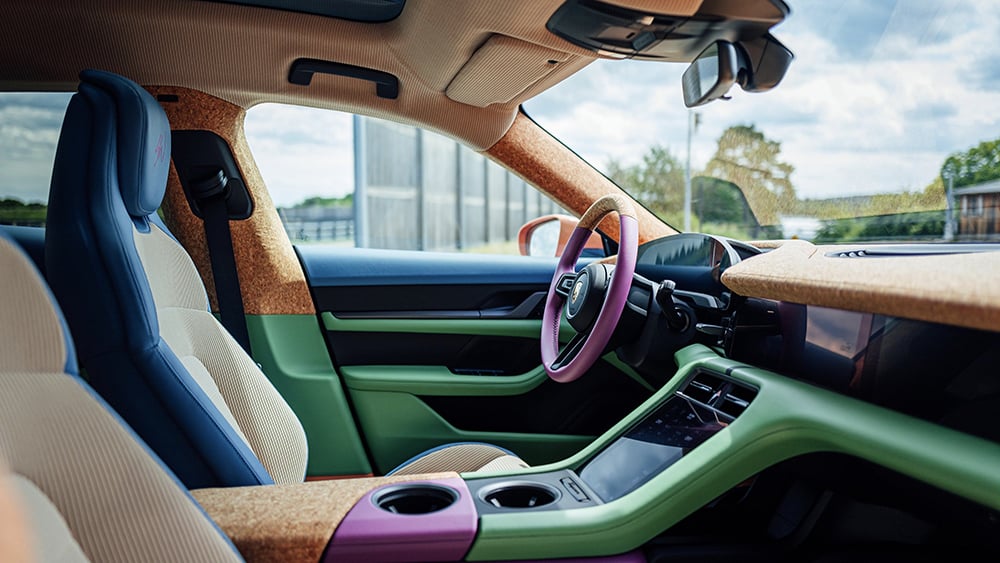 Inspiration
Wotherspoon traveled to Weissach, Germany and visited the Porsche museum to find inspiration and in order to reflect Porsche's heritage in his car's design. He also worked with the company's design studio team, which used virtual reality modelling to test ideas before building the final vehicle.
Wotherspoon describes the car's interior as entirely vegan. The dashboard, steering wheel, and center console were crafted using cork for an earthly feeling. The roof lining, seat centers, and sun visors were made with beige corduroy, which Porsche has previously used for seat centers in some of its cars.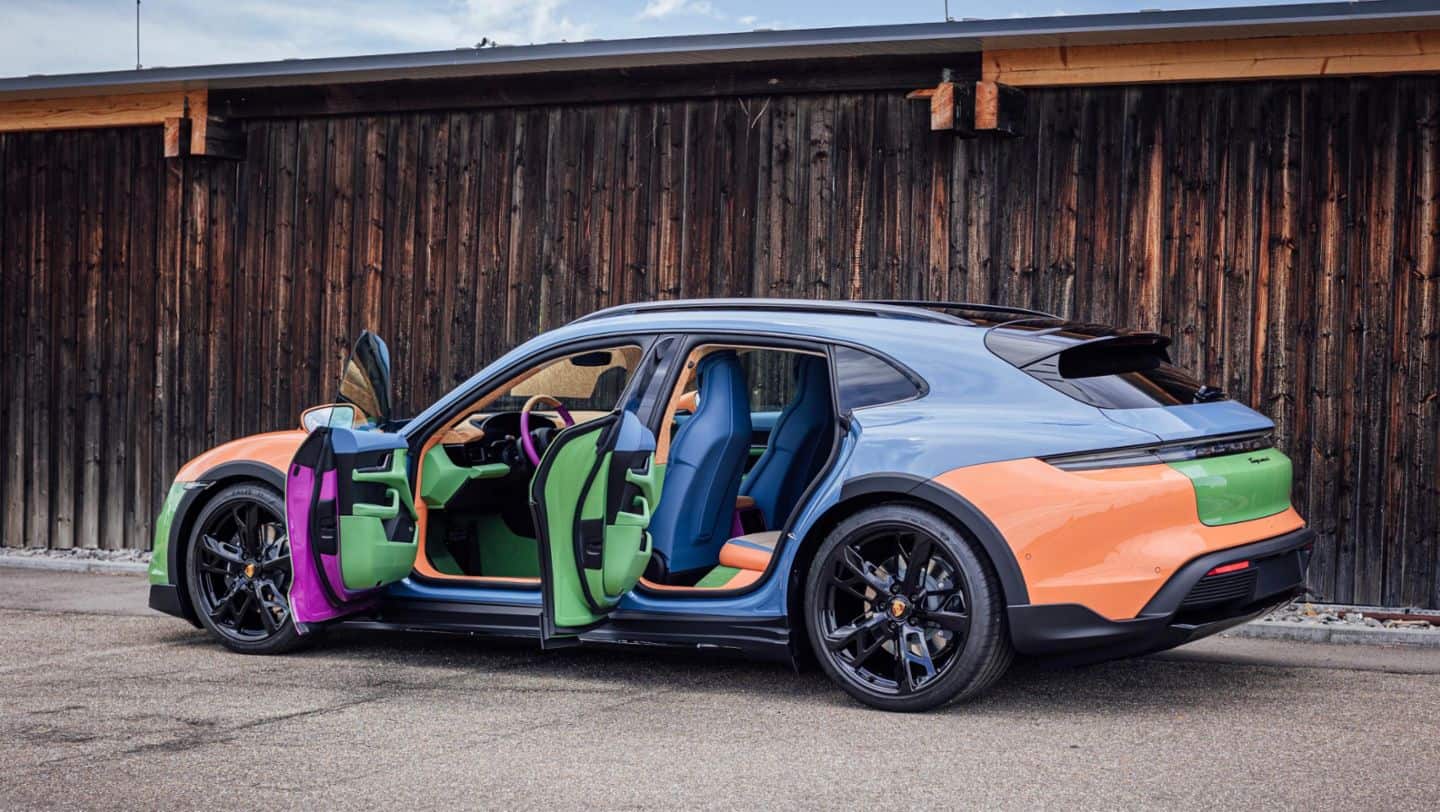 Original colors with family names
Sean Wotherspoon explains that color was at the centre of the car's exterior finish. He wanted to use his 'brand' color palette but in different tones. After testing with different hues, he created unique colors that he named after his family: Nash Blue, Sean Peach, Loretta Purple, and Ashley Green.
"I use cork on the insoles of all my shoes which made this material a necessity for me to have inside. Plus, I use a lot of faux leather and a tonne of corduroy across my designs, so I essentially took the same materials that I use on footwear and apparel and applied them to an automobile. It's amazing to see my design language represented like this. I'm very proud of it," Wotherspoon commented in an interview for Porsche Stories.
All four colors will be available individually for those clients wishing to drive an Ashley Green or a Sean Peach Taycan Porsche.