Miomojo is an Italian fashion brand with a difference — it doesn't use materials that harm animals, and it has a focus on recycled and biodegradable fabrics.
Like many Italian brands, Miomojo produces bags, accessories, and apparel. But the company never uses animal-derived materials such as leather, fur, wool, silk, or down. Instead, it uses plant-based alternatives like bamboo, hemp, and pesticide-free linen. It also uses materials from abandoned "ghost" fishing nets and other plastic waste.
Recently, Miomojo has launched a collection called Prima Linea, made with sustainable new materials. The first material is AppleSkin, a leather alternative made with waste from the apple juice industry. This waste is produced near Bergamo, where Miomojo is based.
The second material is a leather alternative made with cactus skin, another highly sustainable option. The sourcing, design, and production of the collection are all handled in Italy, reducing the brand's carbon footprint as much as possible.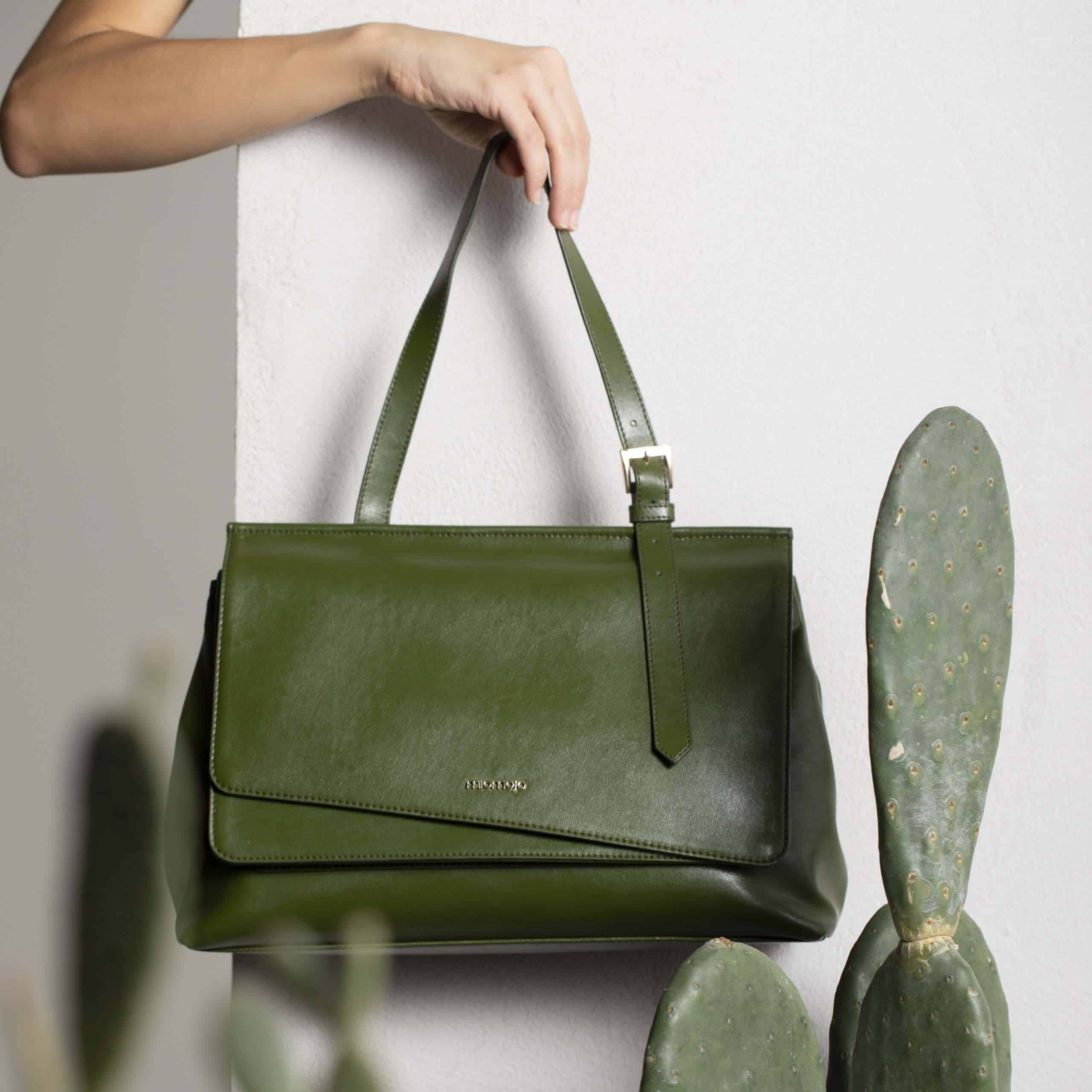 And the company's dedication to animal welfare and sustainability goes further — it also donates ten percent of its profits to charities such as AnimalsAsia, Four Paws, and Mercy for Animals.
"Miomojo proves that when creativity and compassion combine, the world gets high quality, kind products that save lives," the company says.