Gomorrah, a New York-based menswear brand creating luxury plant-based and compostable clothes, recently announced a 100% compostable menswear line, to help combat the myriad problems caused by fast fashion and the microplastics caused by unsustainable fabrics.
"Clothes are polluting the earth throughout their entire lifecycle, with 50 percent of all plastic microfiber emissions occurring while on the body"
Founded in 2020, Gomorrah is a self-funded brand, a member of 1% for the Planet and partner of One Tree Planted, sending a percentage of every unit sold to US reforestation efforts. The brand encourages the customer to compost garments after several years of wear, saying that the "idea is to live in your clothes, repair them, and grow in them, not toss them aside for the next trend."
The collection debuts with two products – the fully compostable T-shirt which is already available for purchase on the website, and the Lakeside Button-Down, which will be available by Spring 2023 and which features plant-based buttons.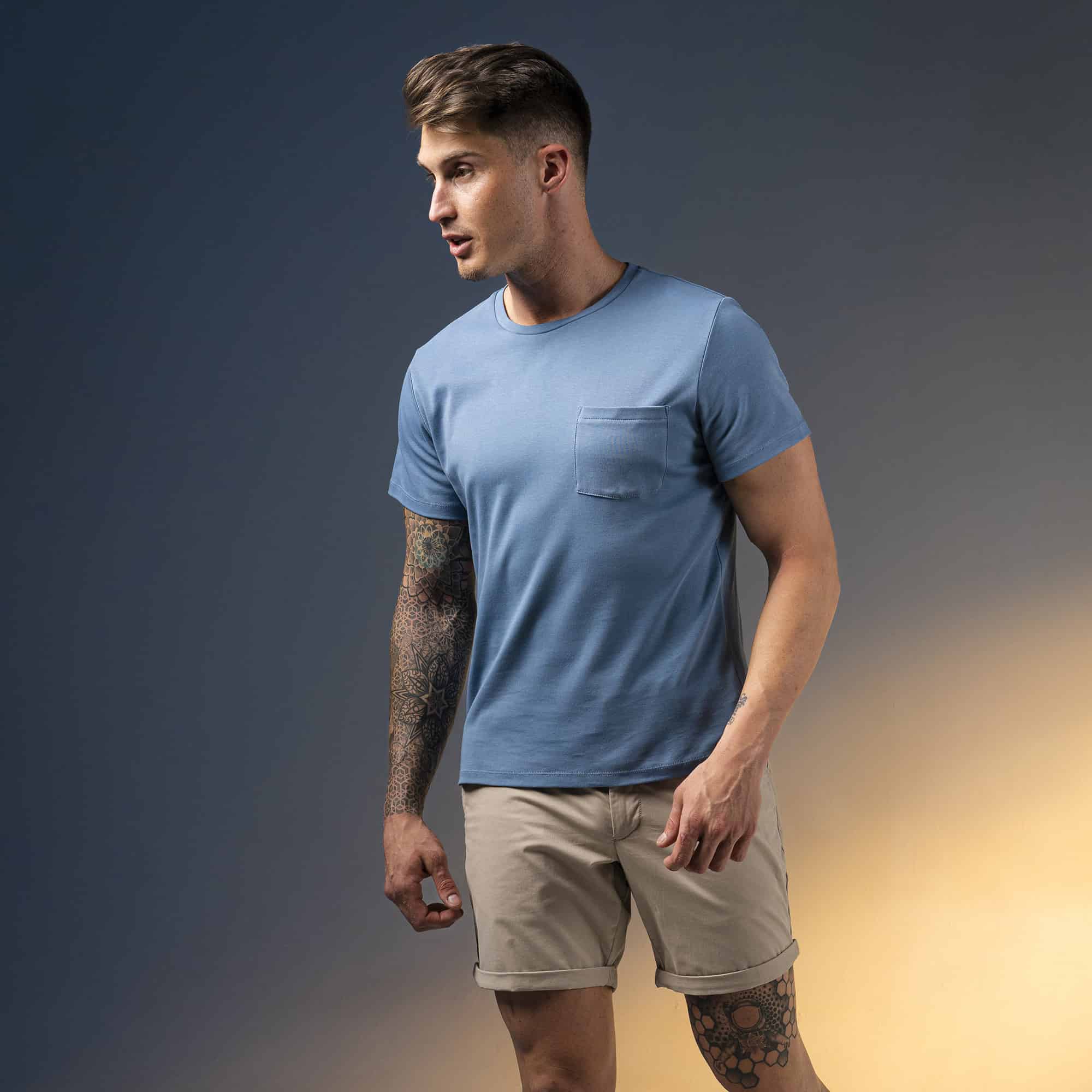 "We need new apparel companies with progressive business models to offer better products with more value," said Itzett Romero and Max Sudak, co-founders of Gomorrah. "It's vital to not place undue stress on the environment in the interest of business and profit. We're at a point where human activity is the number one driver of planetary change. Traditional garment making is emission heavy and unhealthy for factory workers and their surrounding communities.
"The answer isn't to stop purchasing clothes and put millions of people out of work, but to disrupt an industry"
"Clothes are polluting the earth throughout their entire lifecycle, with 50 percent of all plastic microfiber emissions occurring while on the body. So we eat, breathe, and drink our clothes. It's in our lungs and blood. Additionally, we're sending plastic back into the ocean during every wash."
"Gomorrah is working to solve post-consumer textile waste and the stress Americans are placing on other countries as a result of our consumption habits," said the co-founders. "The answer isn't to stop purchasing clothes and put millions of people out of work, but to disrupt an industry, surface a model, and have consumers make demands of other brands through the power of their dollars after they see that the model works – and that it even works in the luxury apparel space."