Another big name in the celebrity world debuts a vegan accessories collection. Pamela Anderson has teamed up with ASHOKA Paris to release a line of designer bags made using apple skins sourced from Italy. David Mateo worked with Ms Anderson for almost 16 months to design the collection premiering in red, terracotta, black and nude.
Vegan leather is trending in the fashion world. Earlier this year Rihanna debuted her spring collection, which featured her vegan capsule which was cited by Vogue as 'ultra on-trend' and Serena Williams has also recently debuted her vegan fashion line, S by Serena, that launched in New York Fashion Week.
Pamela Anderson has for many years been a supporter of PETA and is an active animal rights campaigner, and she is committed to the fight against use of fur in fashion. This is a logical partnership for her with ASHOKA Paris, which is a French brand of leather goods, high-end, ethical, eco-responsible, vegan and has received awards from PETA.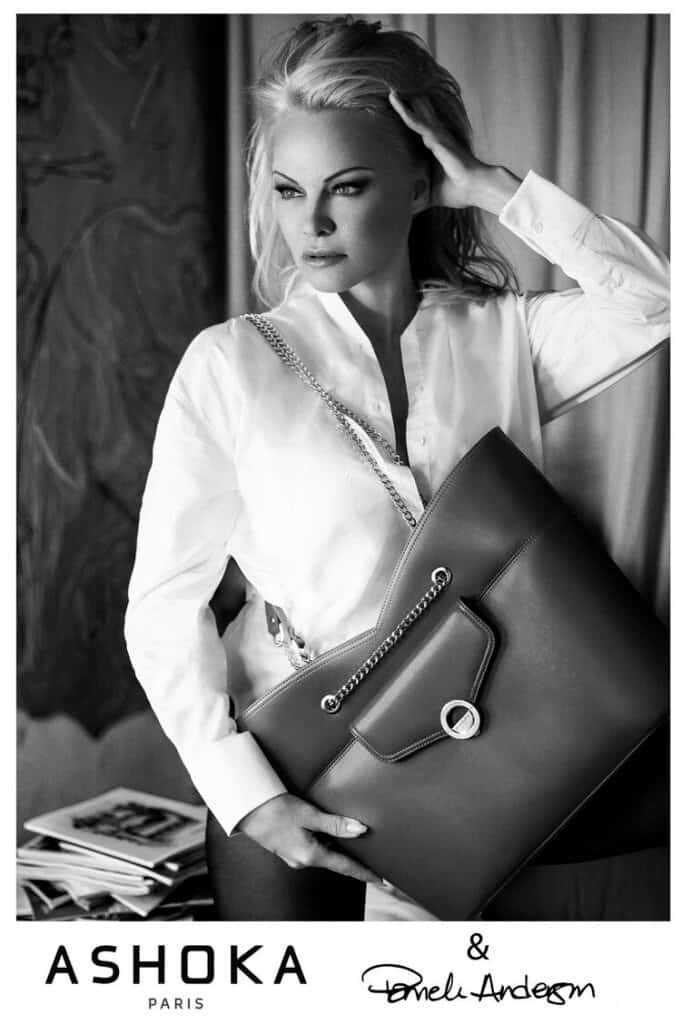 News of this launch was announced in her website www.pamelaandersonfoundation.org and quotes ASHOKA as stating: "This partnership between Pamela Anderson, PETA Award 2018 for Personality of the Year and Ashoka Paris, PETA Award 2018 for the best vegan bag, was obvious to us. Working on this vegan bag project with Pamela, a global celebrity and committed activist is an honour and a fabulous experience. Behind the star, we discovered an intelligent, approachable, sincere and creative woman who is brimming with ideas and energy. It is this singularity that we have managed to express through this Pamela Anderson x Ashoka Paris collection."