The fashion industry is one of the world's biggest pollutors, and as such there is a current movement towards sustainability with a movement known as Fair Fashion, which produces articles, often in Europe, using renewable, recycled, and vegan fabrics.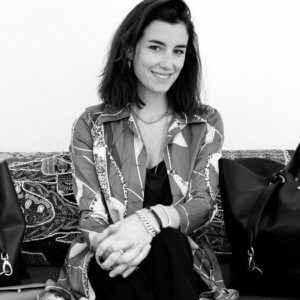 One such fashion pioneer is French designer Jena Bautmans whose label Jenah St., launched this year, makes use of  vegan leather alternatives instead of any animal skins or products. Whilst working as a Fashion Creative Director for a big e-commerce company in Southeast Asia, she came across the serious impact of the local fashion industry on the land and its people.
This experience inspired Bautmans to work towards improving the fashion business; she moved to Berlin to start producing vegan designer handbags with her own sustainable label. The Jenah St. handbags come in various colours and sizes and are all made of 100 percent leather-like vegan materials.
The brand received a PETA certificate for her bags, whose production releases only half as many greenhouse gases as animal leather and requires up to six times less water. At the same time, its light weight and special water and scratch resistance are supposed to make it more durable. The handbags are created in Italy and combine Tuscan craftsmanship with Italian elegance.
The young entrepreneur also offers a recycling program for her bags. Once you have worn and loved your bag for at least a year, you can give it back and receive a voucher in return. The old product's fabric then goes through a second production process while the customer enjoys a new bag.