Vegan artist, designer, and influencer Phil America has joined forces with PETA for a new streetwear capsule collection called "People Are Animals".
The collection features black shirts with designs inspired by PETA's logo, along with green hoodies emblazoned with colourful animal-inspired designs. It will be modelled by actor and singer Stéphanie Gérard and other influencers.
"Getting to work with PETA is always special to me, as a lifelong supporter"
The launch is accompanied by a video comparing human and animal eyes, showing the similarities between them. A new custom Instagram filter has also been introduced, making the colours and designs of the collection change to emphasise the importance of seeing things from different perspectives.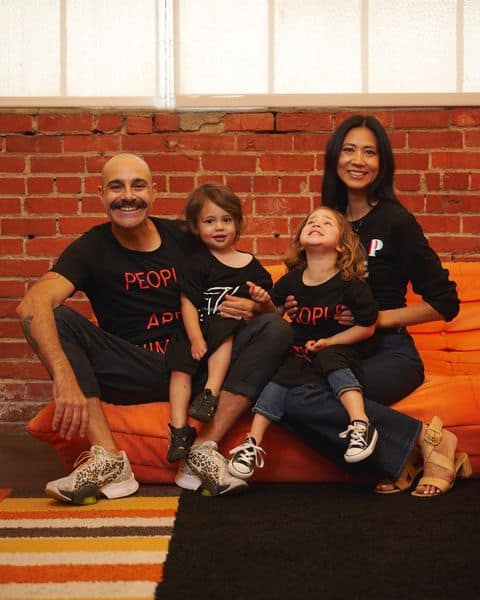 PETA and vegan fashion
PETA has a track record of promoting and supporting cruelty-free fashion, helping to get fur banned from this year's Copenhagen Fashion Week. In 2021, the charity partnered with LIVEKINDLY for a campaign urging consumers to choose vegan alternatives to wool.
PETA also frequently certifies animal-friendly fashion pieces, such as niLuu's vegan silk robes and H&M's Co-Exist Story range. The latter was the first ever fast fashion collection to receive the charity's formal approval.
"Getting to work with PETA is always special to me, as a lifelong supporter," said Phil America. "With this collection, we have created a new design language for people who want to both support PETA and speak up for animal welfare."