British athletic wear company Reebok and National Geographic have partnered to launch a new footwear collection inspired by the world's endangered species, including the Nano X2 Grow and Club C 85 Vegan.
Debuting Oct. 4th, the collection is also influenced by National Geographic's award-winning visual storytelling and is made without any animal-based products. The collection features the following designs:
Club C 85 Vegan – A version of the Club C shoe that honors sixteen endangered species with unique patterns dedicated to different animals, including the Galapagos Penguin, Black Rhino, Eastern Gorilla, Ring-tailed Lemur and Fiji Banded Iguana.
Nano X2 Grow "Formidable Species" – A plant-based version of Reebok's popular Nano X2 training shoes, featuring patterns showcasing such as the Grizzly Bear, Puffer Fish, Poison Dart Frog, and Scorpion.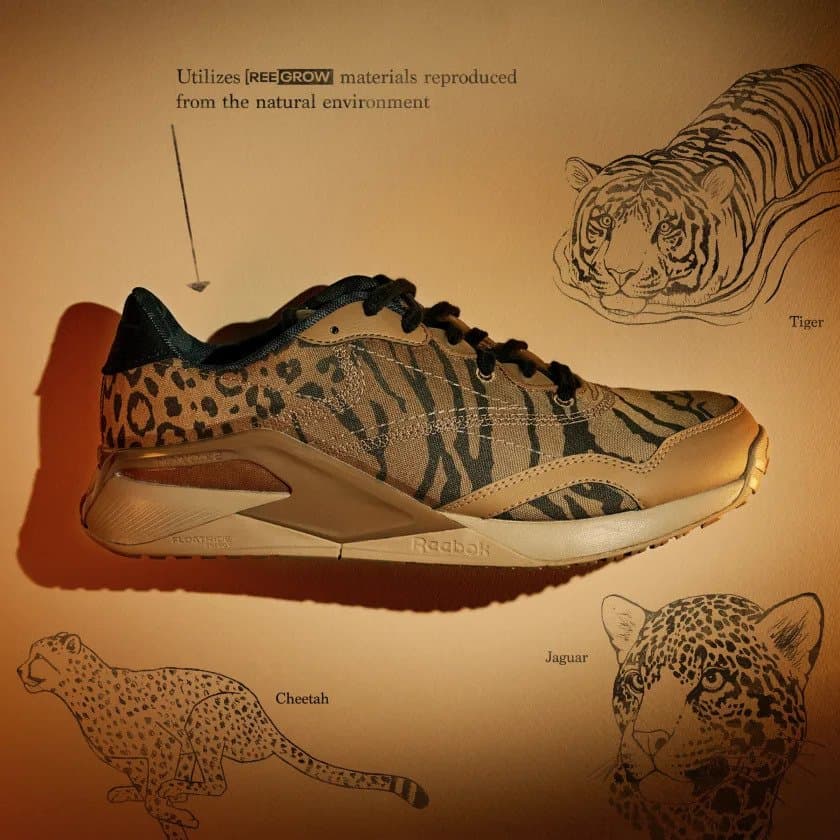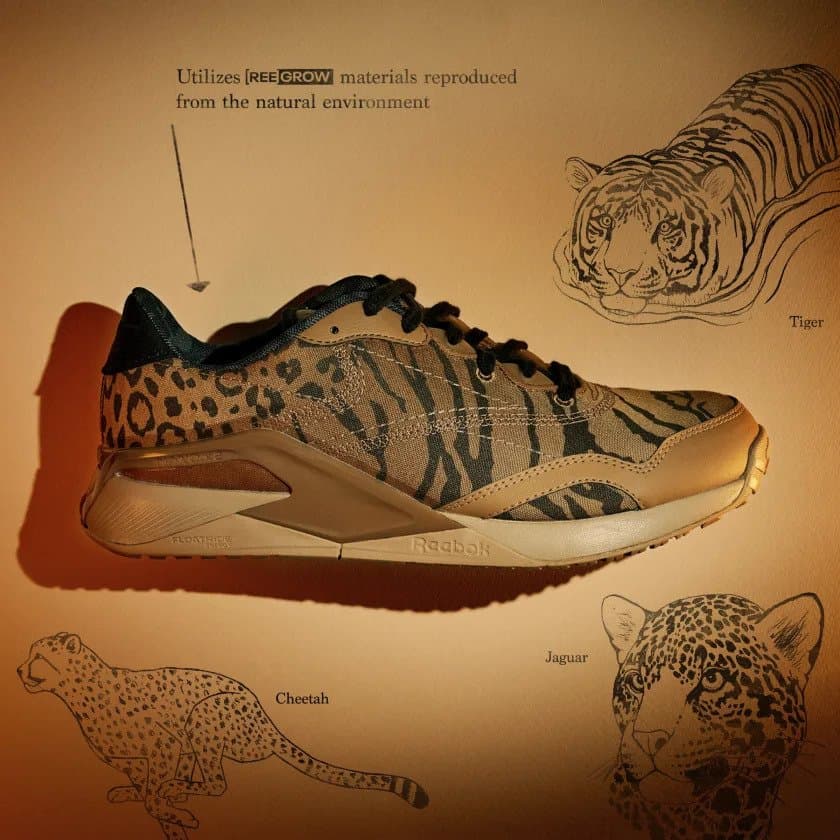 Nano X2 Grow "Wild Cats" – Inspired by big cats, the upper design blends different patterns depicting the Tiger, Cheetah and Jaguar. Both Nano shoes come in unisex sizing and are made from at least 50% plant-based materials.
Since 2019, Reebok has released several vegan versions of its popular sports shoes, including the Cotton + Corn, Forever Floatride GLOW (made from castor beans, algae foam, natural rubber, and eucalyptus tree), and the Nano X1 training shoe (made from cotton, spun yarn, castor oil and EVA foam.)
The Nano X1 Vegan is also a USDA-certified bio-based product, meaning at least 40% of its materials come from renewable biological resources.