Adidas is taking big strides to satisfy the growing demand for animal-free, eco-friendly items. Among the most popular sportwear brands on the planet, the German company is rebranding two of its classic shoes, calling the move "Our Icons Go Vegan", available since June 9th.
The Continental 80 and the Samba are environmentally sustainable, using PU instead of animal-based materials, which coats the recycled polyester of which it is made. With a cost of USD $80, the Continental 80 vegan shoes are an updated version of the ones that "packed fitness studios in the 80's", as described in the Adidas website. But today's eco-conscious consumers should be happy to know that the shoe's midsole is also composed of algae-based EVA foam, which helps clean at least 30 gallons of polluted lake water.
According to the Samba Vegan Shoes description, they are "a step in the right direction. With the same look and feel as the original style, this version advocates for a better future with an entirely vegan design. The signature T-toe keeps them rooted in the soccer fields of the past."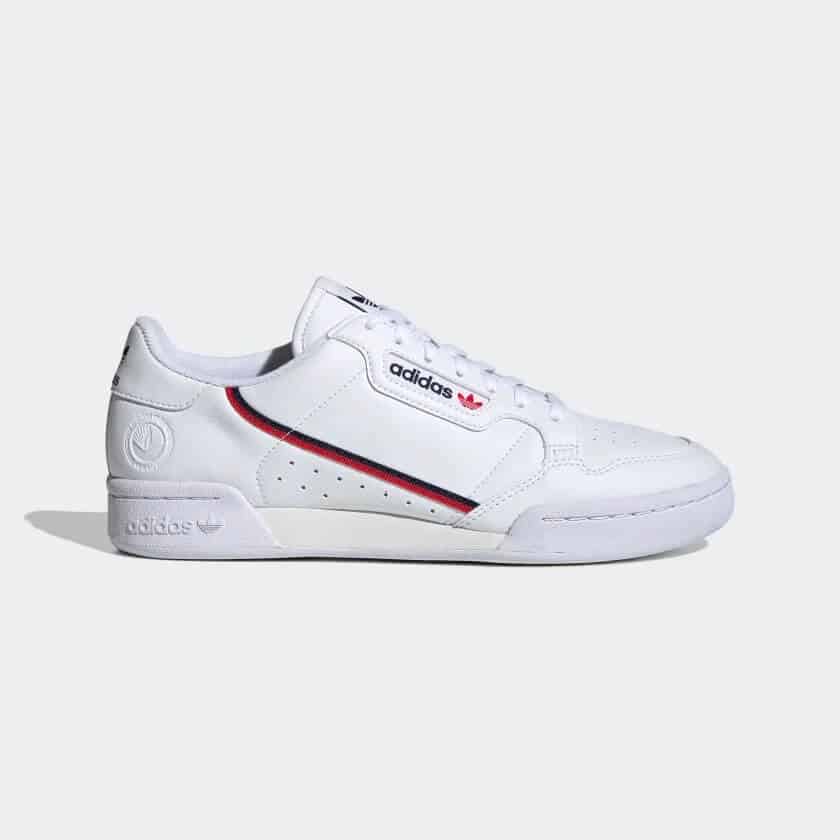 The site states that, "All materials used in this product, including glues and colors, are free from animal ingredients" and to make sure consumers do not confuse the animal free shoes with another line, each one comes with the stamp "Adidas Original Vegan" on the back heel.
The move has come after a partnership between Stella McCartney and Adidas. The sustainability-minded McCartney has her own brand and has made numerous agreements with luxury goods companies, promoting animal-free and environmentally conscious products around the world.
Founded in 1920 by Adolph Dassler, Adidas appears determined to become the leading company in the race to produce and sell ethical and environmentally sustainable products. Just last year it released a new line of sports shoes made with ocean plastic, after working in collaboration with Parley Ocean Plastic.