In honor of World Ocean Day, sustainable sneaker brand Cariuma announces it is partnering with Coral Vita to launch a special collection of OCA Low shoes. Through their collaboration, Cariuma will support Coral Vita's work to restore degraded coral reefs, and help save 10cm² of coral reef for every pair purchased.
"We believe in building products that are built to last, so you can purchase less"
Featuring a design of churning waves, the new OCA Low sneakers are meant to evoke the energy and strength of the world's oceans. The 100% vegan style is made with organic cotton canvas and natural rubber for comfort and fit. The show also offers a unique cap toe design and a fully-stitched lightweight outsole for a more durable shoe.
Based in Brazil, Cariuma is known for its "better-for-the-earth materials" that offset carbon emissions and utilize ethical farming and harvesting practices.In addition to organic cotton, Cariuma has previously launched innovative shoes made with materials like bamboo, sugarcane, vegan suede and faux shearling.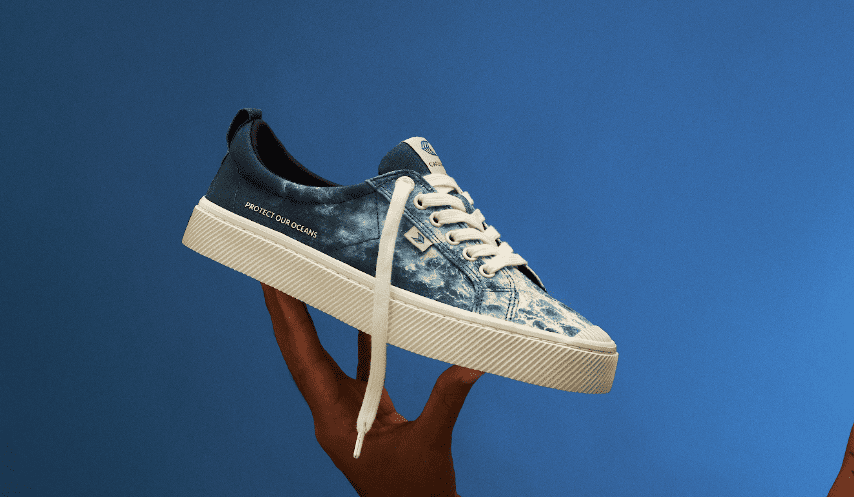 Planting new corals
Coral Vita is an environmental organization that works to save dying coral reefs by growing diverse corals and outplanting them into degraded reefs.
The group offers an "Adopt a Coral" program where donors can adopt coral fragments to be grown and out-planted into wild reefs.
Cariuma states its shoe collaboration with Coral Vita is launching in June and will expand with additional products over time.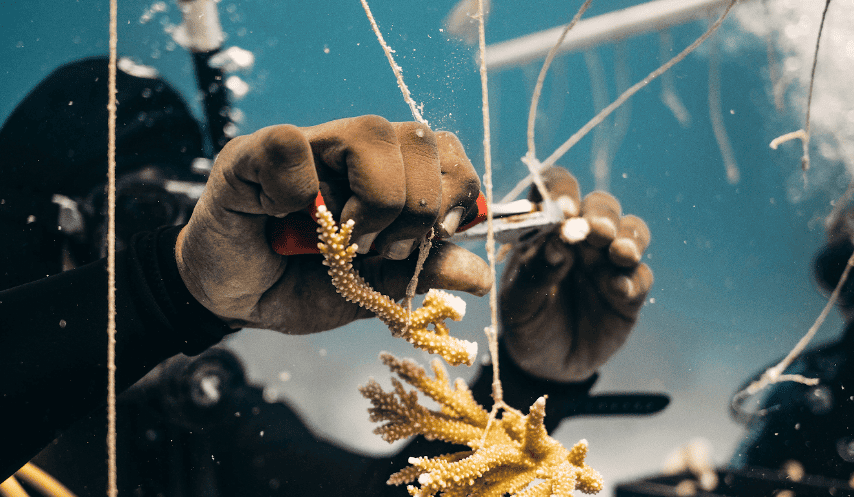 "Restoring our environment is an integral part of our mission as a company, and our beloved Oceans are a part of that equation," says Cariuma. "Our ecological restoration program has offered us a unique vantage to study the living connection between tropical rainforests and our oceans."
The brand adds, "All our materials are of the best quality and tested for durability, creating sustainability through the longevity of the product life cycle. We believe in building products that are built to last, so you can purchase less."