French company Fenics produces eighties-inspired vegan sneakers with half the carbon footprint of other brands on the market.
The shoes also take half the amount of water and energy to produce compared to conventional sneakers. This is largely due to the sustainable materials used in their construction.
The outer part of the shoes is made from apple fibres, while the inner lining is cotton and the insole is recycled polyurethane. The outsole contains a combination of natural and synthetic rubber.
The shoes are made in an artisan workshop in Spain, which is powered by renewable energy. When worn out, they can be returned to Fenics and partially recycled in exchange for a €20 credit. To keep their carbon footprint low, the shoes are only available for delivery in metropolitan areas of France, Belgium, Monaco, and Andorra.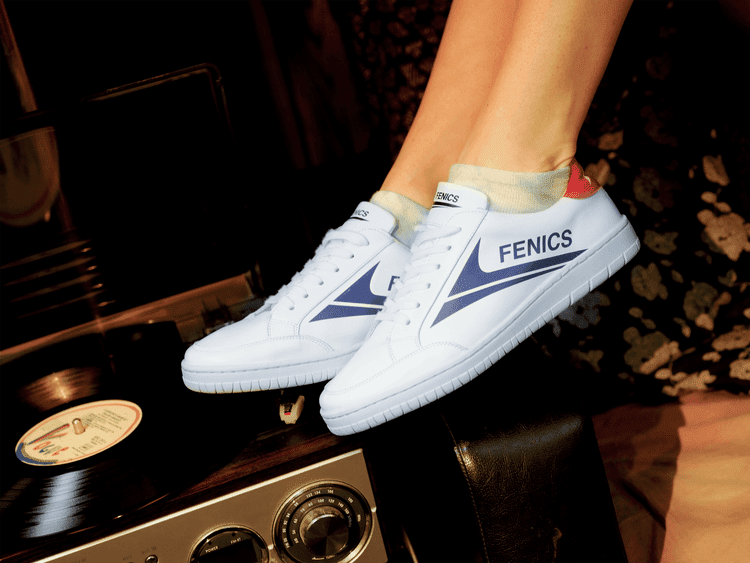 Sustainable sneakers
As environmental concerns grow, many brands are turning to new and innovative methods to make their shoes more sustainable. Materials used include everything from coffee grounds and corn to plant-based plastic and apple leather.
While some of these innovations come from new brands, established ones such as Adidas and Reebok are also working to reduce their carbon footprint, in many cases launching vegan and eco-friendly versions of their classic shoe designs.
The market for vegan footwear is now worth $42.18 billion, and is projected to reach $76.30 billion by 2030.