Dutch high-end footwear giant Mercer Amsterdam collaborates with Italian firm Vegea, which specialises on the development of eco-sustainable products. The collaboration generates sustainable trainers called W3RD Wine Pack, incorporating vegan leather made from wine waste.
Vegea was founded in 2016 and worked with Italian wineries to develop a process for the valorisation of wine waste, resulting in a vegan leather made from grape marc, which was already featured in H&M's Conscious Collection back in March.
Following a recent article by The Drinks Business, the latest collaboration not only creates trainers consisting of vegan leather, but trainers that are 100% sustainable, as they add mesh made from recycled PET bottles and a sole crafted from algae. The final product range will come in four colours, launching at an RRP of € 250 later this year.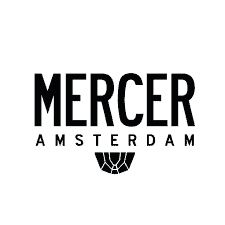 Looking at the vegan leather industry, which is estimated to be worth $89.6 billion by 2025, a standard where vegan means plants instead of plastic is required. Thus, Vegea could become a key player in the plant-based leather revolution.
Pim Mercer, founder of Mercer Amsterdam, highlighted the specific demand for plant-based leather products in a statement for Plant Based News, saying that "sustainable, vegan and plant-based footwear can be nice and luxurious as real leather – and that is a game-changer in a mostly all-leather and plastic industry."