This week sees two new interesting vegan shoe launches, both from German companies: sportswear producer Adidas and high-end sneaker brand nat-2.
Adidas "Plant and Grow" sandals
Adidas has launched its new EQT 93 "Plant and Grow" sandals, made from fully vegan materials including rubber and textile. Said to be inspired by "guerrilla gardening" (cultivating plants in public places that are not being cared for), the sandals have speckled soles that mimic soil.
The Plant and Grow shoes are based on Adidas' classic EQT 93 silhouette, but feature earthy colors such as Green Oxide, Brown, and Easy Yellow. They are said to "put comfort in every step".
Adidas has previously launched shoes made with mushroom leather, along with vegan football boots co-designed by Stella McCartney. In 2021, the brand collaborated with cactus leather producer DESSERTO to launch vegan boxing gloves.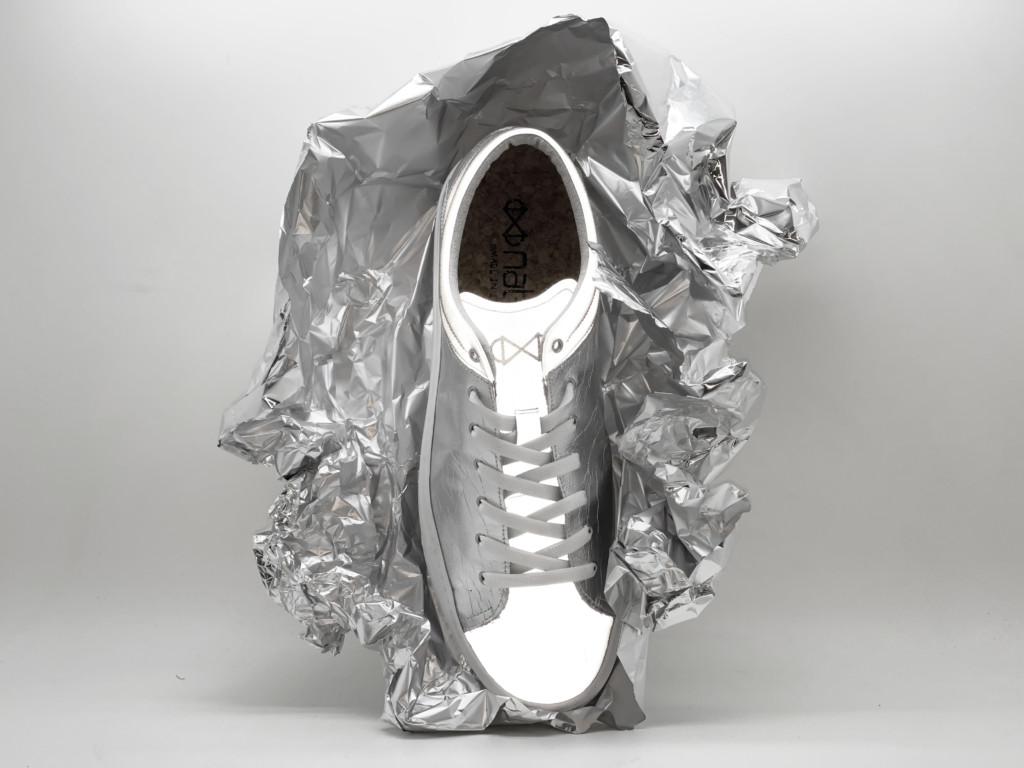 Recycled sneakers
Germany's nat-2 has collaborated with Israeli novel fabrics startup Remeant to develop sneakers made from recycled aluminum foil. The Sleek Alchemist shoe features an upper made from foil and glass, a rubber outsole, and a glass heel and tongue. The interior is made from nat-2's bio-ceramic, while the insole is cork.
The shoes are part of a new line called Reduceusecycle, which aims to use innovative new techniques and upcycled materials to achieve circular product design. Nat-2 has previously been known for using materials such as stone, flowers, coffee grounds, and mushrooms.
The Sleek Alchemist sneakers are handmade in Italy and have been approved as vegan by PETA.