According to The Independent, British designer, Stella McCartney, and rubber boot and footwear brand, Hunter, have collaborated to launch a sustainably-sourced vegan wellington boot. The boots were showcased on the Paris runway as part of Stella McCartney's autumn/winter 2019 collection.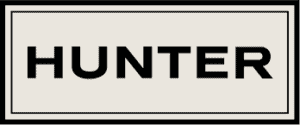 Founded in 1856, Hunter is a British brand headquartered in Edinburgh, Scotland, known for its all-weather rubber boots.
The new vegan boots are entirely plant-based and are made using a natural rubber that has been sourced from sustainably-managed, certified Guatemalan forests. The inner stretch sock is made from Yulex – a natural product harvested from rubber trees. Yulex replaces traditional neoprene, which is a petroleum-based synthetic rubber.
The brands claim it is "probably the world's most sustainable wellington boot." The material is said to generate 80% less climate-altering carbon dioxide but is almost identical to neoprene in terms of its strength and elasticity.
According to Stella McCartney, "no rainforests were culled to farm the trees used and protecting the wellbeing of workers and local communities."