Stella McCartney has launched a new limited edition version of her Frayme Mylo bag, in white instead of black.
The bag is made from Mylo (Bolt Threads' mycelium-based leather alternative), and is based on the design of McCartney's classic Falabella bag. It has just been exhibited at the designer's AW23 runway show at Paris Fashion Week, marking the first time Mylo has been available in a colour other than black. The event was held at Paris' oldest equestrian stables, with models walking the runway alongside rescued ponies.
"It's an honor to continue our long and storied relationship with the Stella team to establish Mylo, and material innovation, as the future of fashion," said Bolt Threads on LinkedIn.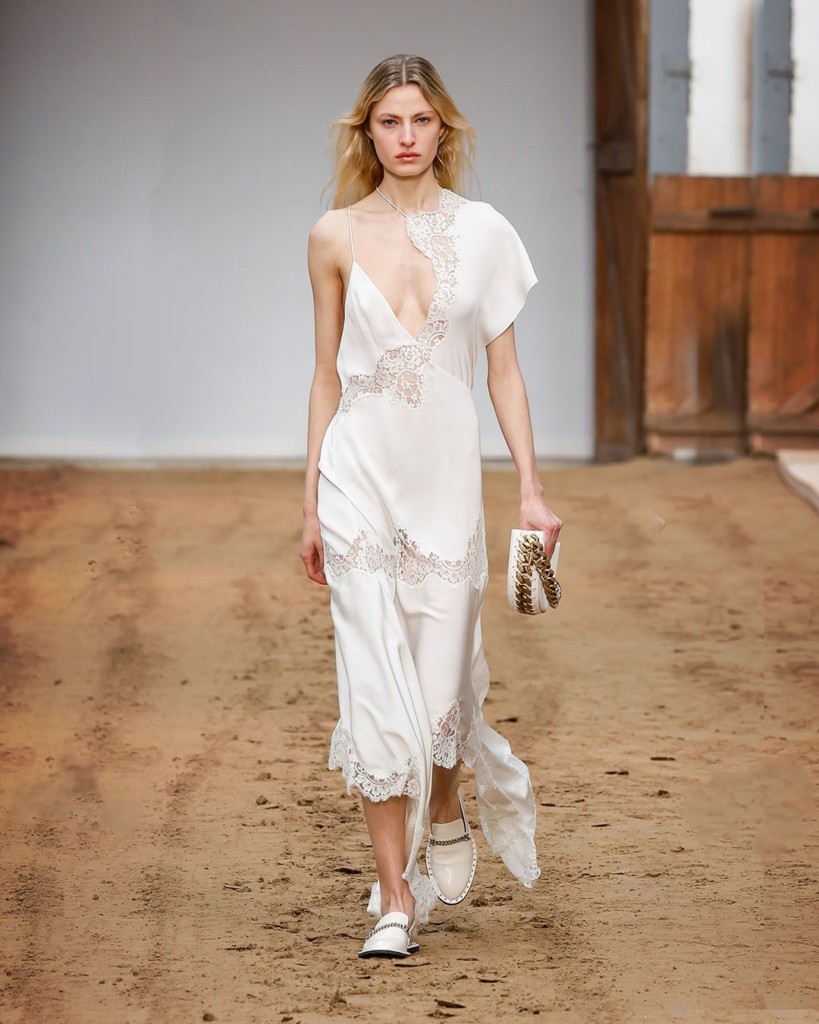 "Embodiment of a vision"
The original black Frayme Mylo bag was initially exhibited at Paris Fashion Week in October 2021, before being launched commercially in 2022. Alongside mycelium leather, the bag also features other sustainable materials such as organic cotton rope, a zero-waste metal medallion, an aluminium chain, and a vegan suede lining made from pre-consumer recycled materials.
"For years now, I have been so excited by Mylo and fungi's potential to create a future of fashion free from the senseless murder of innocent animals for leather," said Stella McCartney. "The Frayme Mylo is the embodiment of that vision, with our new white edition allowing even more Stella women to have the luxury accessories they desire without compromising on their values."