Vegan skincare and dietary supplement brand ascocellTM creates products derived from wild brown algae, with a mission to improving skin, body, and well-being. The algae, grown near the Westfjords Islands, is said to maintain healthy skin and support the therapeutic treatment of neurodermatitis and psoriasis.
With their organic ingredients, ascocellTM products are said to have a soothing effect on the skin. High-quality minerals, vitamins, amino acids and trace elements from the geothermal springs of Iceland enrich the algae. Only in these conditions can it absorb nutrients and grow very slowly in the cool northern water. People with skin diseases such as neurodermatitis or psoriasis can especially benefit from its natural properties.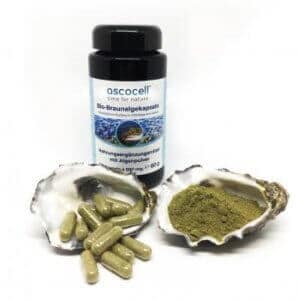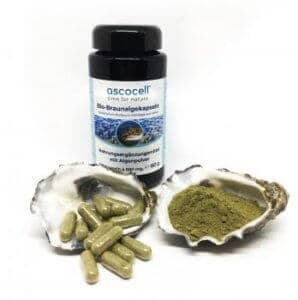 The ascocellTM range includes masks, skin treatments, and bath products, as well as dietary supplements in the form of organic brown algae capsules. The powder for the masks and treatments is mixed with hot water and simply applied to the skin. The company also offers practical bath bags made of organic cotton. After application, the cotton bags can even be used as plant fertilizers or be composted. ascocellTM has plans to expand its skincare range with a highly concentrated serum and directly applicable creams in the near future.
A good alternative to fish
Due to the natural iodine content of the sea, the company's organic brown algae capsules are an alternative to fish or seafood and therefore particularly well-suited to vegetarians and vegans. The capsules are made of plant cellulose and are sustainably packaged in small jars of MIRON violet glass, which protect them from light-induced degradation processes and give them a long shelf life. #
Certified and tested products
ascocellTM products are manufactured according to the most demanding standards for organic and natural cosmetics. Dermatest has rated the products "very good" and awarded them the COSMOS ORGANIC (IONC) seal. The cultivation and harvesting of the algae are also strictly controlled and promise sustainability and a high standard – backed up by further certifications.