"The Sweater" – the latest product from Goldwin to feature a brewed protein which mimics spider silk called Spiber, has launched in Japan, the United States, and several European countries. Similar to spider silk, Spiber's new fibre is made of high-performance biomaterials but is in fact a plant biomass that is produced by a fermentation process.
The innovative fibre can be processed in a variety of ways, from delicate filament fibres to cashmere-like soft yarns. The material offers the thermal properties of wool and is said to have the same comfortable feel. Brewed Protein is not only a potential alternative for textile fibres, but thanks to a special manufacturing process it can also be used as a convincing fur or leather alternative. It can also be processed into resins that are very similar to tortoiseshell or animal horn.
Ode to the environment
In addition to its versatile application possibilities, Brewed Protein could also solve environmental problems in the future. For example, unlike polyester and nylon, crude oil as a raw material is not a main component. The microbial fermentation process also has the potential to reduce future greenhouse gas emissions and save energy.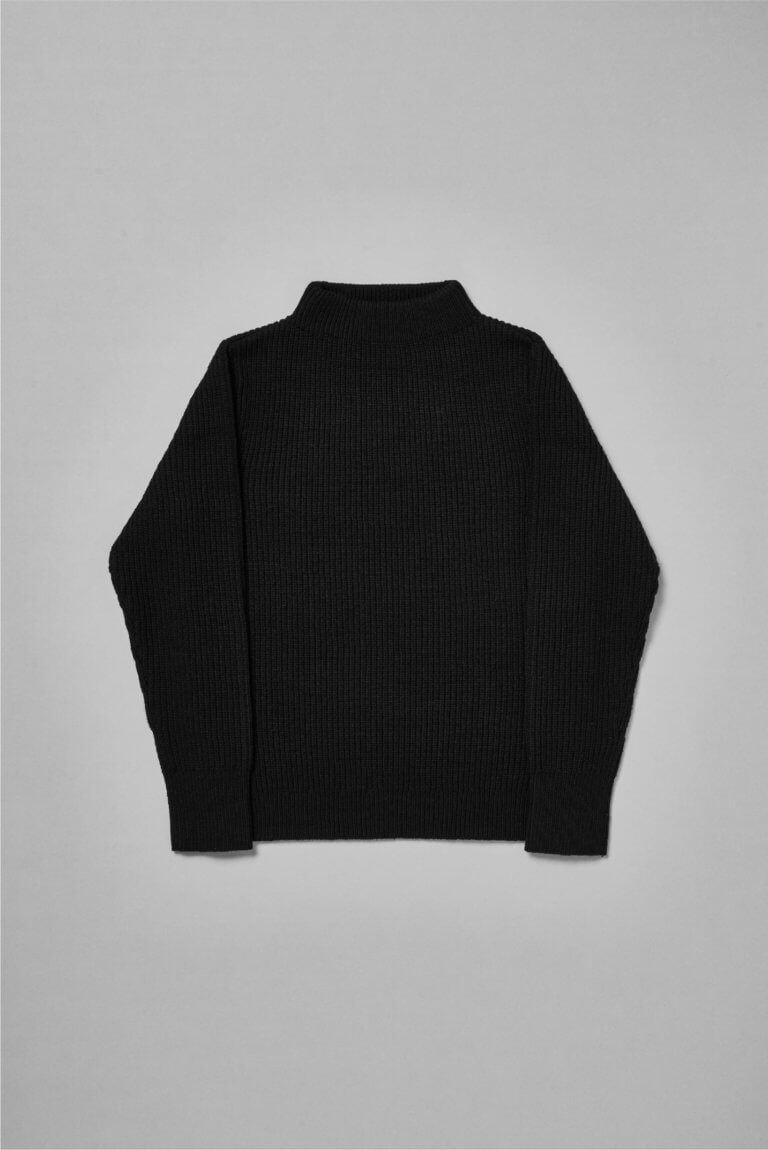 "This fibre could revolutionise the future of the apparel industry and solve current environmental problems that arise in the production of synthetic fibres. We want to develop the next generation core material and pave the way for a more sustainable society," said Takao Watanebe, President of Goldwin Inc. and Development Executive. The fibre also has the potential to be completely biodegradable as a raw material in the future, no environmentally harmful microplastics are formed.
"The Sweater"
For the first knitted garment produced in collaboration with Spiber, Goldwin has opted for minimalist design and innovative technology. The result is a black jumper that exceeds all expectations with its simplicity and a highly functional mix of brewed protein and the natural fibre wool. In keeping with the motto "back to the roots", the simple lines are intended to create a link to the centuries-old tradition of wool processing and thus to the origins of knitting.
The company says of the garment, " "The Sweater", was developed while asking ourselves "What was the origin of this iconic product?" and "What will it look like in the future?" Produced from plant-derived biomass using a fermentation process, the Brewed Protein™ materials featured in The Sweater are the result of Spiber's research into the creation of biopolymer materials capable of mimicking the properties found in natural spider silk."