German streetwear label
Alife & Kickin
announces its autumn/winter collection featuring vegan puffa coats with fake down and recycled materials, with a focus on "100% vegan fashion – from the label to the zipper."
According to the brand, the vegan replacement for animal down is imitated from polyester and is officially called Pearl Padding. Animal-derived materials such as wool,
leather
, fur and silk are also replaced by sustainable, certified raw materials such as organic cotton, Lyocell and recycled nylon and polyester.
Speaking to vegconomist today, Head of Sales Vito Catalano, explains: "Sustainability is what makes the small but huge difference. Because in a world where commerce and price are above all else, we must not forget sustainability. We consistently implement this credo in our collection development and production."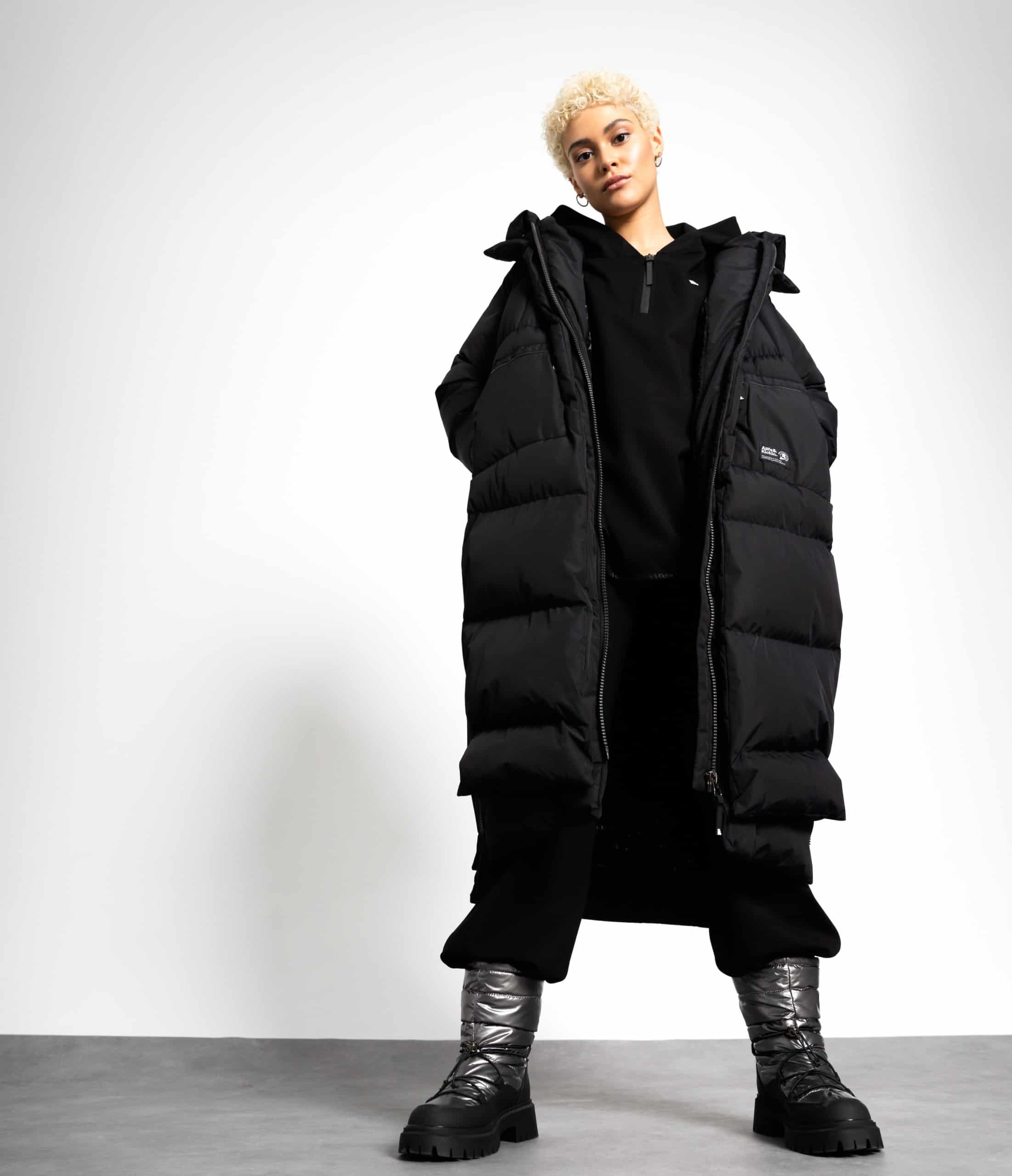 Happy geese
The use of bird feathers to create down for items such as coats,
duvets
, and pillows, involves the plucking of geese, and although the process usually occurs during the slaughter process, often live plucking takes place for their production. "The struggling birds are roughly pinned down and have their feathers yanked out so hard that their skin is often torn open, leaving gaping, bloody wounds. Hurried workers, known as "rippers", stitch up these gashes using needle and thread – and no anaesthetic. Some of the terrified animals die from this ordeal," says
PETA
.
Alife & Kickin says that "no geese are plucked for our quilted jackets, waistcoats and coats! We use synthetically produced "down", which not only makes the geese happy but also us. Synthetic fibres also have a clear advantage: they are definitely easier to care for. This means that you can wash your jacket yourself on the gentle cycle if necessary and save yourself expensive dry-cleaning."
The collection is now available at
alifeandkickin.com
and ships to Germany, Austria and Switzerland