The Yves Rocher cosmetics brand is launching a new vegan facial care line especially for sensitive skin called "Sensitive Chamomille". The new line is vegan, without mineral oil, parabens, colorants or silicone. The products come in eco-designed packaging made of 100% recycled plastic and recyclable glass jars.

For the new care line, Yves Rocher says it uses only genuine chamomile, which is grown organically on his own cultivated areas in Brittany. In order to exploit the potential of this plant, Yves Rocher scientists have developed a twofold natural extraction process that potentiates the active ingredients.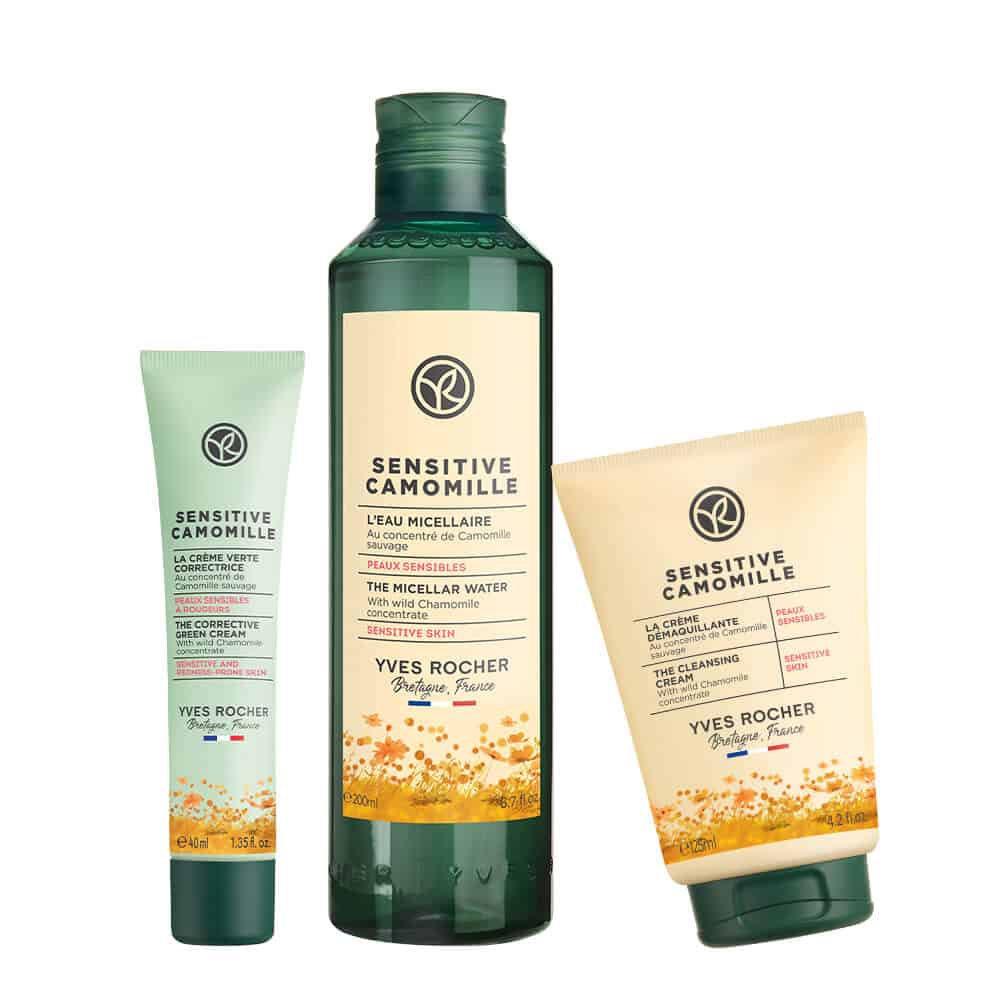 Sensitive Camomille is based on a 100% plant-derived duo of active ingredients from real chamomile. It is an aqueous extract, that according to the company, reduces skin sensitivity by 28% (in-vitro) and calms the skin, and an oily extract that stimulates the skin's protective function by 25% and its regenerative capacity by 33%.
The new line includes Sensitive Camomille Eau Micellaire, Sensitive Camomille Cleansing Cream and Sensitive Camomille Light Soothing Face Care. The market launch is planned for April 2020.