Danny Trejo, well-known for his roles in films such as Machete, Desperado, and Dusk til Dawn, owns and runs several business in Los Angeles, including his Mexican food chain Trejo's Tacos. The tough guy actor has spoken to the media several times about his love for plantbased food, and has now partnered with Beyond Meat to offer a Beyond Taco and Beyond Burrito.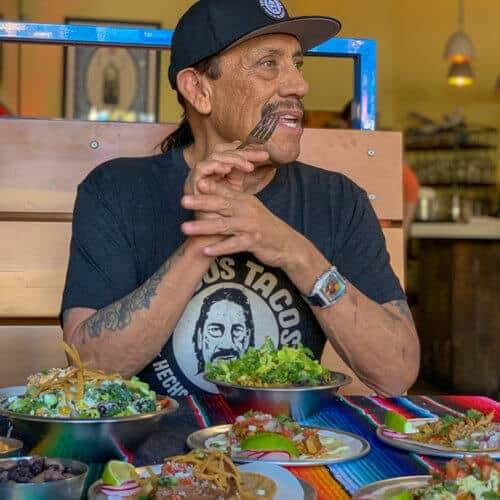 In addition to his own lines of beer, coffee and donuts, Trejo has been running the vegan friendly chain in LA, known as a hip joint, since 2015. All leftover food remaining at the end of each day is donated by the kitchens to a local homeless shelter.
Trejo has just announced the chain is expanding its vegan options with the Beyond Meat Asada Taco and Beyond Burrito. Both Trejo's Taco and Trejo's Cantina already offer plantbased taco fillings such as jackfruit and cauliflower, but the new Beyond Meat options are sure to draw in a new crowd of Beyond-thirsty customers, as has been seen in countless restaurants all year in what has been called the Beyond Effect.
"It tastes just like meat," Trejo says. "I love it," he commented to FoodandWine.com.