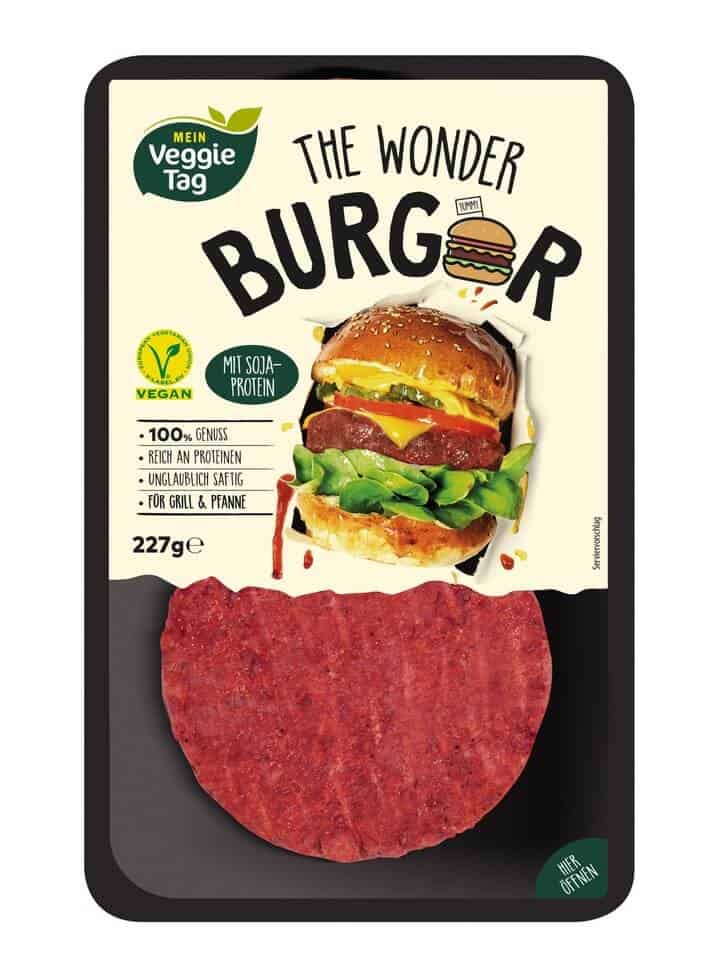 From August 5, ALDI SÜD Germany will be adding the 100 % vegan "The Wonder Burger" of ALDI's own brand "Mein Veggie Tag" to its range in all its stores. The vegan burger pattie is said to convince even die-hard burger fans.

Its main ingredients include soy protein, coconut oil and corn starch. Inside the veggie-burger is juicy and slightly red. The addition of beetroot extract gives it the red colouring. The meat-like taste rounded off with BBQ and roast aromas is intended to convince vegans, vegetarians and meat eaters alike. A pack of two Wonder Burger Patties (2 x 113.5 g) costs 2.99 euros and will be available in all ALDI SÜD stores from August 5.
ALDI SÜD is thus further expanding its status as a vegan-friendly discounter. At the beginning of the year, the company made the 2nd place in the vegan ranking of German discounters (behind ALDI NORD). In May of this year, promotional items such as the Magnum Vegan Almond and ice cream from "Made with Luve" were added as well. In Great Britain, too, the vegan range was expanded at the beginning of the year with ten new products such as ready meals, soups, seasonings, snacks and buger patties.