In previous years, soy, coconut, and almond milks have been the most popular dairy alternatives. But that changed in 2020, as oat milk grew exponentially and is expected to hit $450M by 2026. What next, but an IPA beer made from oat milk, developed by Dogfish Head Brewery in collaboration with Elmurst, called Hazy-O!
According to the Maine brewery, "This Hazy IPA uses 4 types of oats including: malted oats, providing cloudiness & mouthfeel; rolled oats, creating silky mouthfeel; naked oats, providing a subtle toasted and nutty flavor; and oat milk to amplify the haze and mouthfeel for a beer that is incredibly juicy & hop-forward while being smooth and refreshing!"
Absolute category takeover
Oat milk now has a 32 percent share in the milk alternatives market, bigger than any other type. Within the oat milk category, Swedish brand Oatly has the largest share at 64 percent, beating out other brands like Alpro. According to the company, it is responsible for 51 percent of growth within the category.
There's no doubt that Oatly has been a huge driver of the increasing popularity of oat milk. But the brand hasn't been without its controversy. In August of this year, the company sold a stake to the Blackstone Group, which has been implicated in deforestation in the Amazon rainforest. The controversy doesn't seem to have hurt Oatly, which reports universal demand, with growth figures up by over 100 percent in every region.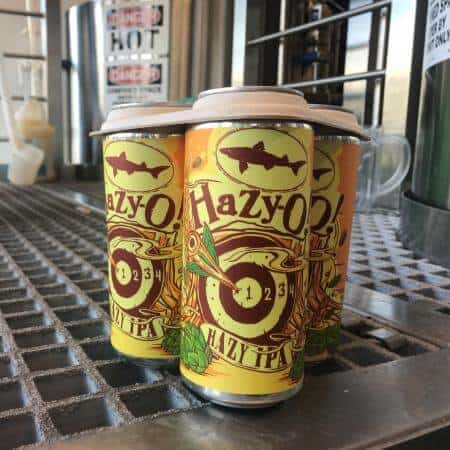 Oat Milk Everything
This year we have so far seen: sales of oat milk skyrocket in the USA; David Peters, former Head of Oatly UK discussing the rise of oats to vegconomist back in April; oat milk drinks at Dunkin'; frozen oatmilk pops; a slew of oat-based yogurts; and even oat-based chocoalate drinks from Mars.
And now oat milk beer.
The oat milk IPA created in collaboration with Elmhurst will officially be released in the just after the new year, but the brewery is "giving people a sneak peek with a can release on Friday, Oct. 2 from our Rehoboth brewpub!
It will be available in 16 oz. cans for $18/4-pack from our emPOURium in Rehoboth, and on draft at the Tasting Room & Kitchen in Milton and Dogfish Head Brewings & Eats in Rehoboth for a limited-time only.