For Fable Foods, the story just keeps getting better. The Australian makers of mushroom meat have been on a steady climb to success in the past 12 months, after coming onto the scene late last year through the Mars Seeds of Change Accelerator.
Earlier this year, Fable launched its pulled pork alternative into Woolworths—one of Australia's two largest supermarket chains (alongside Coles). This week, Fable announced an additional expansion into Coles, with a 470 store rollout nationwide. That's impressive traction for a company that's been around for less than a year.
But Fable's success is certainly not coincidental. In fact, theirs is a case study in business strategy and timely execution. Behind the scenes is Chef-Scientist Jim Fuller (an expert in mycology), Chris McLoghlin (who co-founded Australia's largest Certified Organic mushroom farming company and attracted awards such as Young and Organic Farmer of the Year) and CEO Michael Fox (former co-founder of innovative fashion startup, Shoes of Prey).
Together they've managed to duck and weave around covid's many challenges, gain the official thumbs up from celeb chef Heston Blumenthal, and bring natural, plant protein to the Australian public.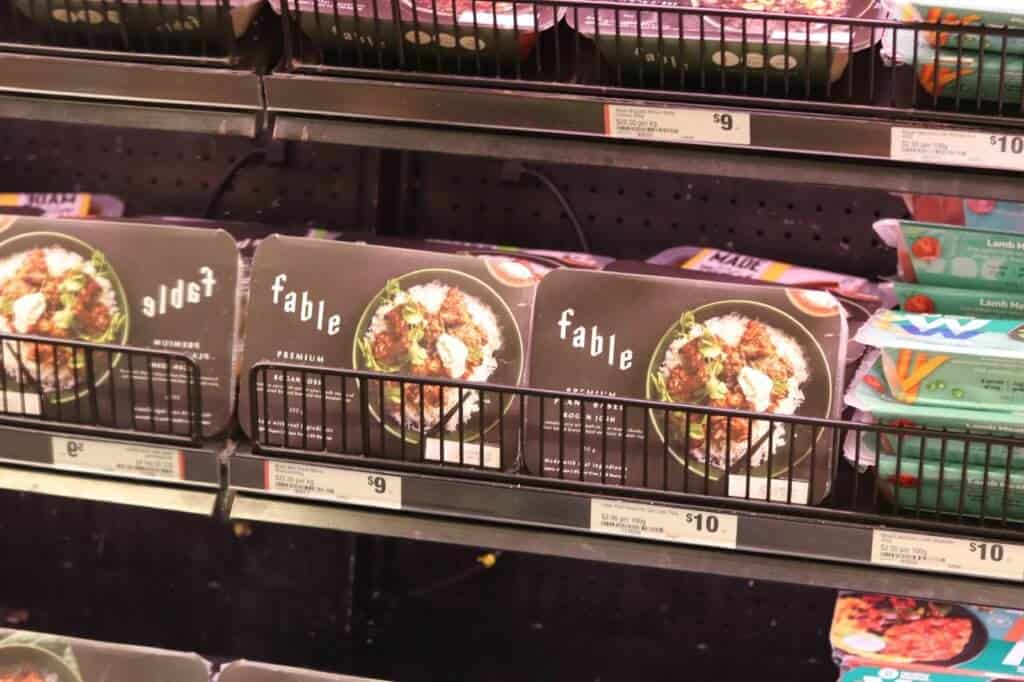 Unlike many popular vegan meat alternatives, Fable's product contains an impressively minimal list of ingredients—and all are things you can easily recognise and pronounce. And with many consumers now moving away from the first generation of faux meats, in favour of cleaner label products, Fable's is well-positioned to meet that demand.
So what's next for the Fable team? In addition to the retail expansion, Fable has also partnered with meal delivery kit companies such as Marley Spoon and Dinnerly—a decision that's served them well during Australia's strict lockdowns. We can also expect to see more foodservice partnerships announced in the near future. Meanwhile, the company is in fundraising mode to support its future expansion and bring more plant-based options to the world's growing number of vegan and flexitarian consumers.
Article by Australia correspondent Veronica Fil.