Yogurtland USA, the North American leader in self-service premium frozen yogurt, has launched its first 100% vegan, plant-based chocolate flavour – the Salted Chocolate Souffle. The company also announces a cooperation with Bear Naked, to add granola toppings in flavours like White Chocolate Macadamia Nut or Cocoa and Cashew Butter.
Bear Naked's White Chocolate Macadamia Nut Granola contains melted fair-trade chocolate and nut butter, baked using an exclusive technique that creates a cookie-like cluster. Each granola bite features a quality list of organic, gluten-free, Non-GMO Project Verified and fair-trade ingredients, elevating it from the traditional breakfast staple to the indulgent treat.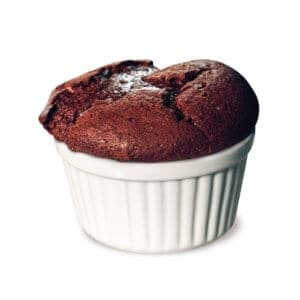 The plant-based Chocolate Salted Souffle will be available in vending machines across the USA. Yogurtland states that its products are different from other frozen yogurts owing to a dedicated team of "flavourologists working tirelessly to find the best "real" ingredients sourced from their native lands to bring you most authentic tasting flavours."
The company is expanding its reach by incorporating a third party delivery, giving its customers more flexibility to enjoy dessert wherever they are. Presently Yogurtland has more than 300 locations across the U.S., Australia, Dubai, Guam, Myanmar, Oman, Singapore, and Thailand.