NotCo, the Chilean foodtech specialized in plant-based alternatives to products across multiple categories, continues its unstoppable expansion with the launch of High Protein NotMilk in Chocolate and Peanut Butter flavors.
Offering 15 grams of protein per serving, the objective of the launch is to offer options to fitness and sports lovers.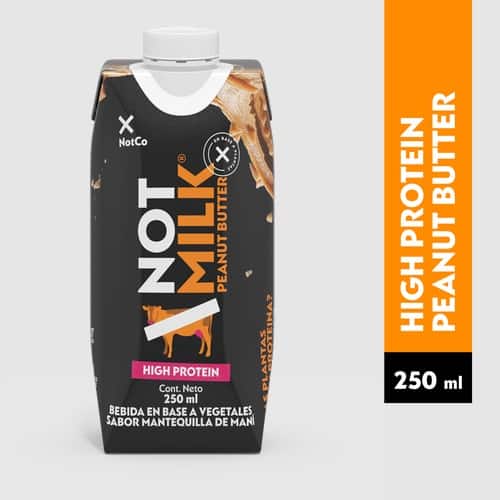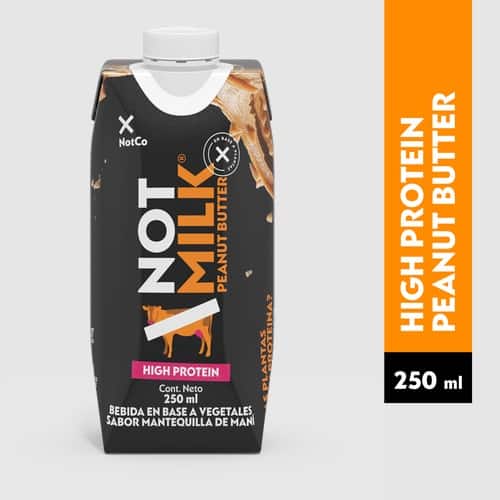 According to the company, this option has been created to "change the rules of the game" and contains more protein than some animal products. This drink also contains soy protein, pea protein, pineapple juice concentrate, coconut oil, sunflower oil, calcium carbonate, cabbage juice concentrate, vitamin D2 and vitamin B12.
High Protein joins the NotMilk category portfolio, together with NotMilk Original, NotMilk Zero Sugar, NotMilk Low Fat, NotMilk Chocolate and NotMilk Café Caramelo, available in Jumbo, Lider and Tottus supermarkets (in addition to different specialized stores) across Chile.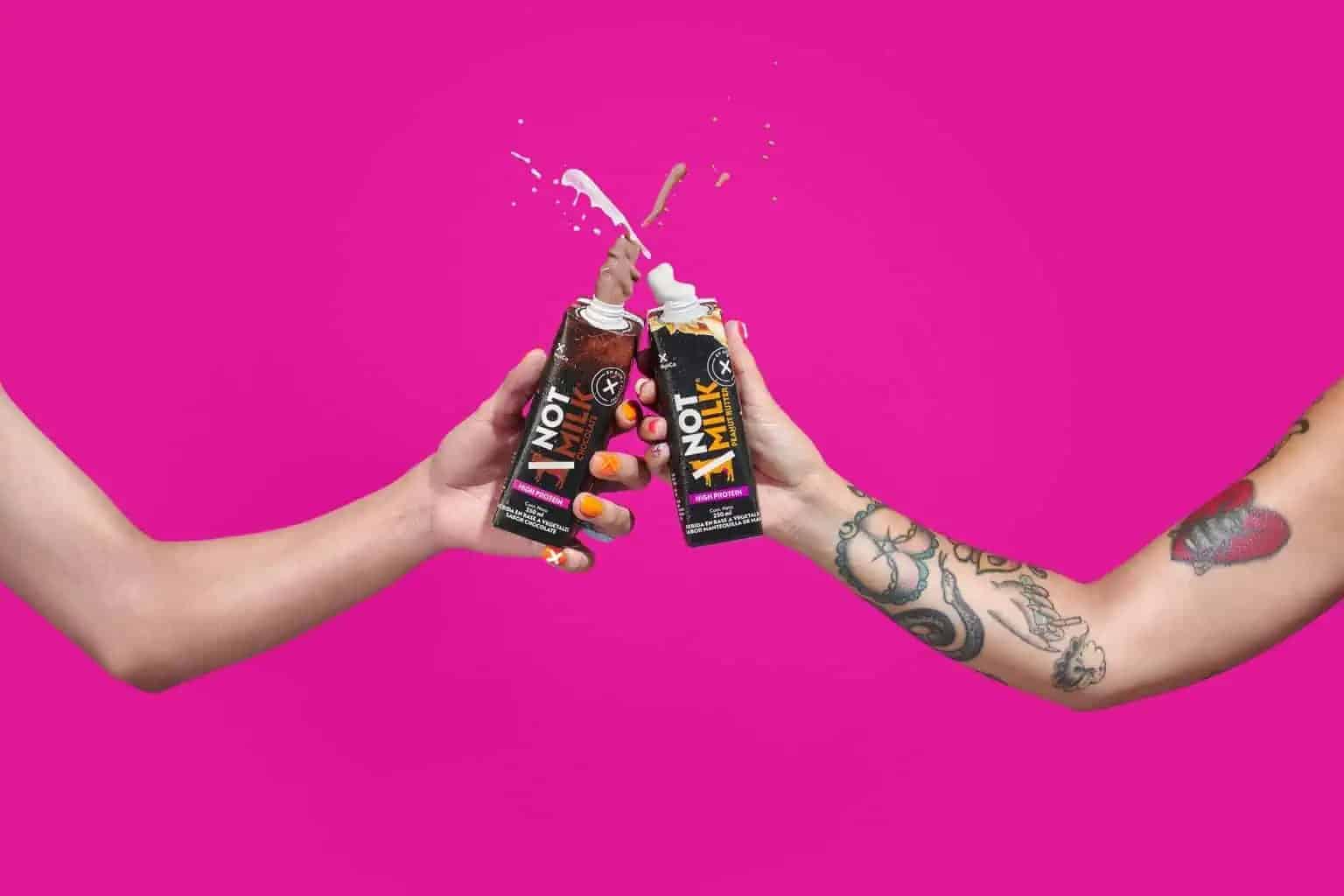 NotCo's power moves in 2023
In just two months of 2023, the Chilean Unicorn has pulled out some power moves. Just last week NotCo launched vegan cheese wedges in LATAM and in the same month it also obtained B Corp certification.
In January, with the celebration of Veganuary, Starbucks Mexico announced the expansion of its food menu with the introduction of two new plant-based options made with NotCo products: NotChicken Baguette and NotBurger Baguette.
Country Manager of NotCo Chile, Max Silva, commented on the new product launch: "We know that it is not always possible to carry protein everywhere. That is why we wanted to offer a convenient version in an individual format that our public loves. This way, they can face their daily missions and do sports without neglecting their nutrition, thanks to NotCo."