Silk announces the launch of the pumpkin spice season with the debut of two new plant-based beverages. The Silk Almond 0g Sugar Unsweet Pumpkin Spice Creamer for pairing with coffee and the Silk Almond Hint of Pumpkin Spice Beverage, both launch in August.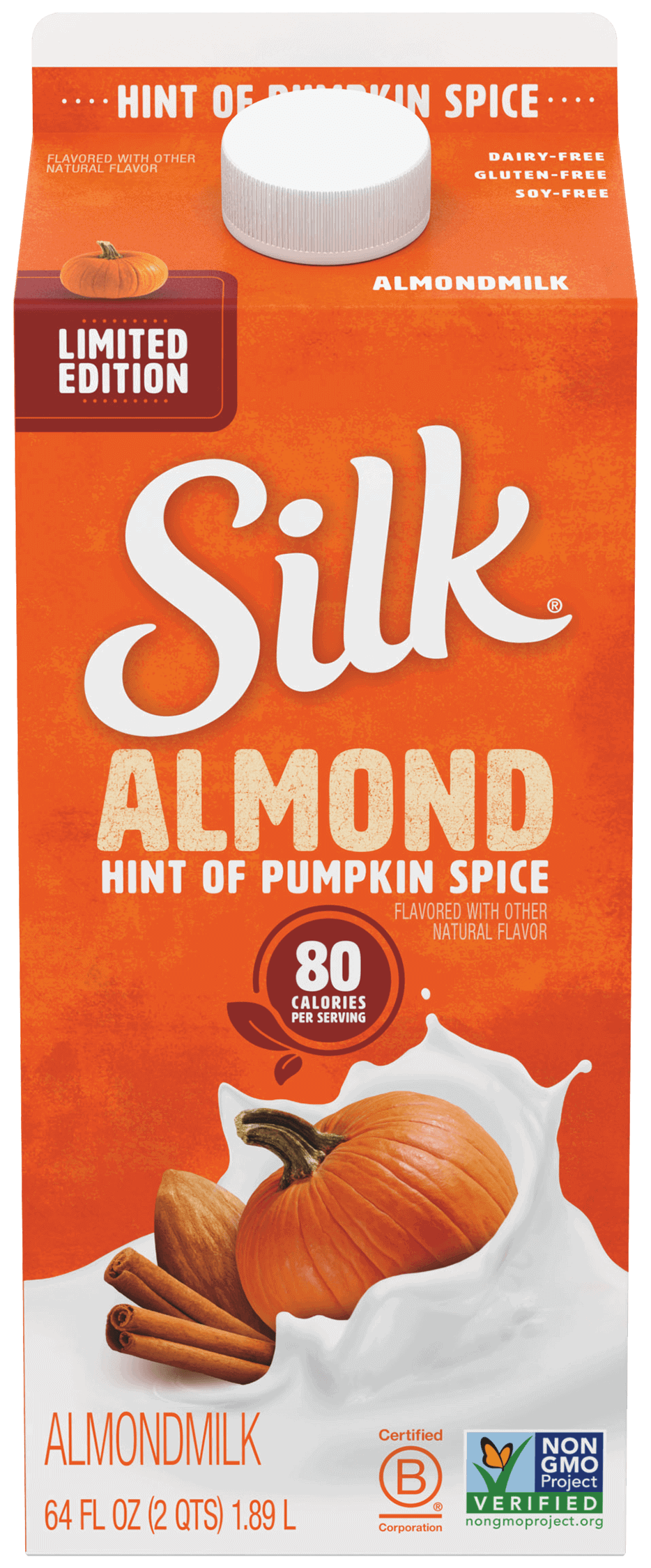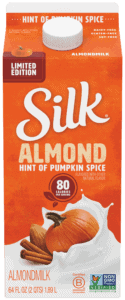 The limited-edition drinks will be available on grocery shelves nationwide, allowing pumpkin lovers to start the season early. In addition to this launch, Silk has debuted several new products this year like the Silk DHA Omega-3, a blend of oatmilk, almond milk and pea protein that provides 50% more calcium than dairy milk, 6g of pea protein per serving and 32mg of DHA Omega-3 to help support brain health. The company also introduced the first of its kind plant-based alternative to heavy whipping cream in the US. Additionally, Silk partnered with Olympic gold medalist, Michael Phelps, and world champion gymnast Aly Raisman, as the new faces of Silk products.
In honor of National Pi Day 2020 on March 14, Silk announced its search for a Granbassador. It sought a grandparent to review desserts containing its Silk Dairy-Free Heavy Whipping Cream Alternative and suggest improvements to the recipes. The chosen Granbassador will receive $10,000 and a lifetime supply of the vegan heavy whipping cream. Silk has currently paused its search, but we will publish updates as they become available.