Beyond Breakfast Sausage™ is now available to purchase at select retailers nationwide. Consumers will find the Classic and Spicy flavors in the frozen section at Whole Foods Market, Sprouts, Wegmans, Raley's, Hy-Vee, Giant Martin's, and more.
For convenience, the vegan sausage is designed to be stored in the freezer and cook from frozen to finished in less than five minutes. The meat-free sausage contains spices that include sage and black pepper unlocking the flavor of the traditional pork-based sausage.
Beyond Breakfast Sausage is made using simple, plant-based ingredients, like peas, brown rice, and beets, without GMOs, soy, gluten, or artificially produced ingredients.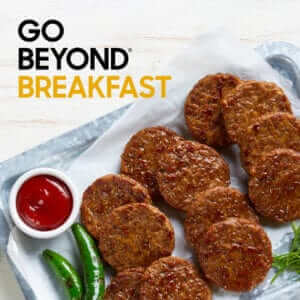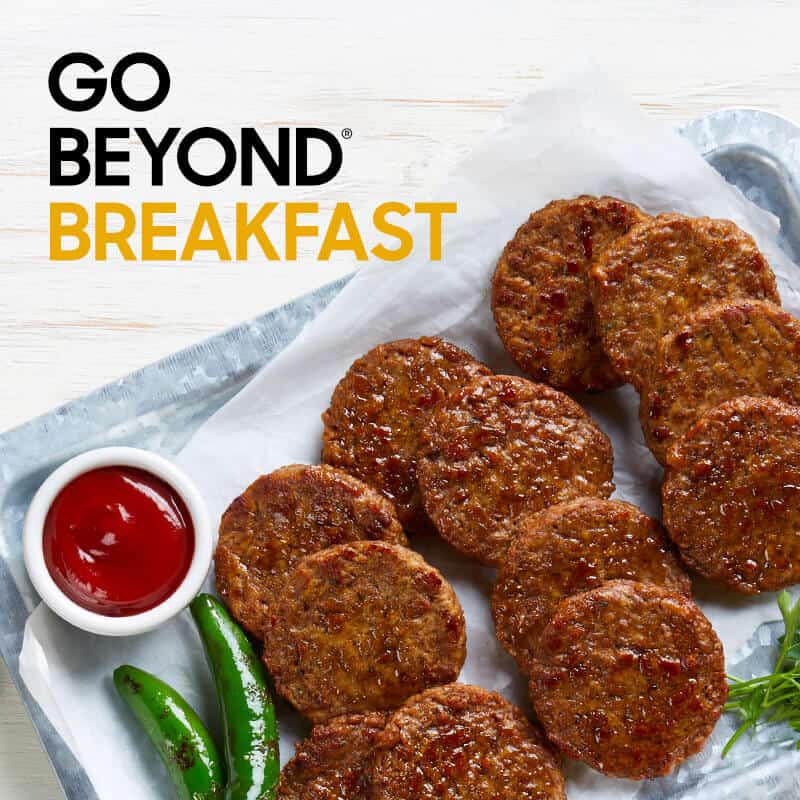 Compared to the leading brand of pork sausage patties, it offers:
More protein and iron, with 11 grams of protein per serving
50% less total fat
35% less saturated fat & sodium
33% fewer calories
No cholesterol, nitrates, nitrites, antibiotics or hormones
"Our Beyond Breakfast Sausage platform delivers on our promise of enabling consumers to Eat What You Love™ while advancing health, environmental, and animal welfare benefits. It has seen early success at some of the most popular and iconic quick-service restaurants, and we are excited to introduce the first extension of the platform in retail. It's been a staple in my own household, and I'm glad that families can now enjoy this delicious breakfast option at home." – Ethan Brown, Beyond Meat Founder, and CEO.