Vegan Food UK has reported that Beyond Meat will soon appear in McDonald's in the UK. The online platform claims to have insider information and as yet this news has not known to have been corroborated by Beyond Meat or McDonald's.
McDonald's took a massive hit during the pandemic lockdown, so this could be a way of tapping into a lucrative market with strong growth potential.
The report states that the burger will be vegan certified, which should ensure that the end product has not been contaminated during cooking, as per Burger King in the US. It does not state whether this will be a trial, such as the one in Canada in June, which "came to a natural conclusion".
The information on the product so far is quite detailed and lists the components as a Beyond Meat patty, a slice of vegan cheese, vegan mayo, lettuce, pickles, tomato, onions, ketchup and mustard in a seeded bun.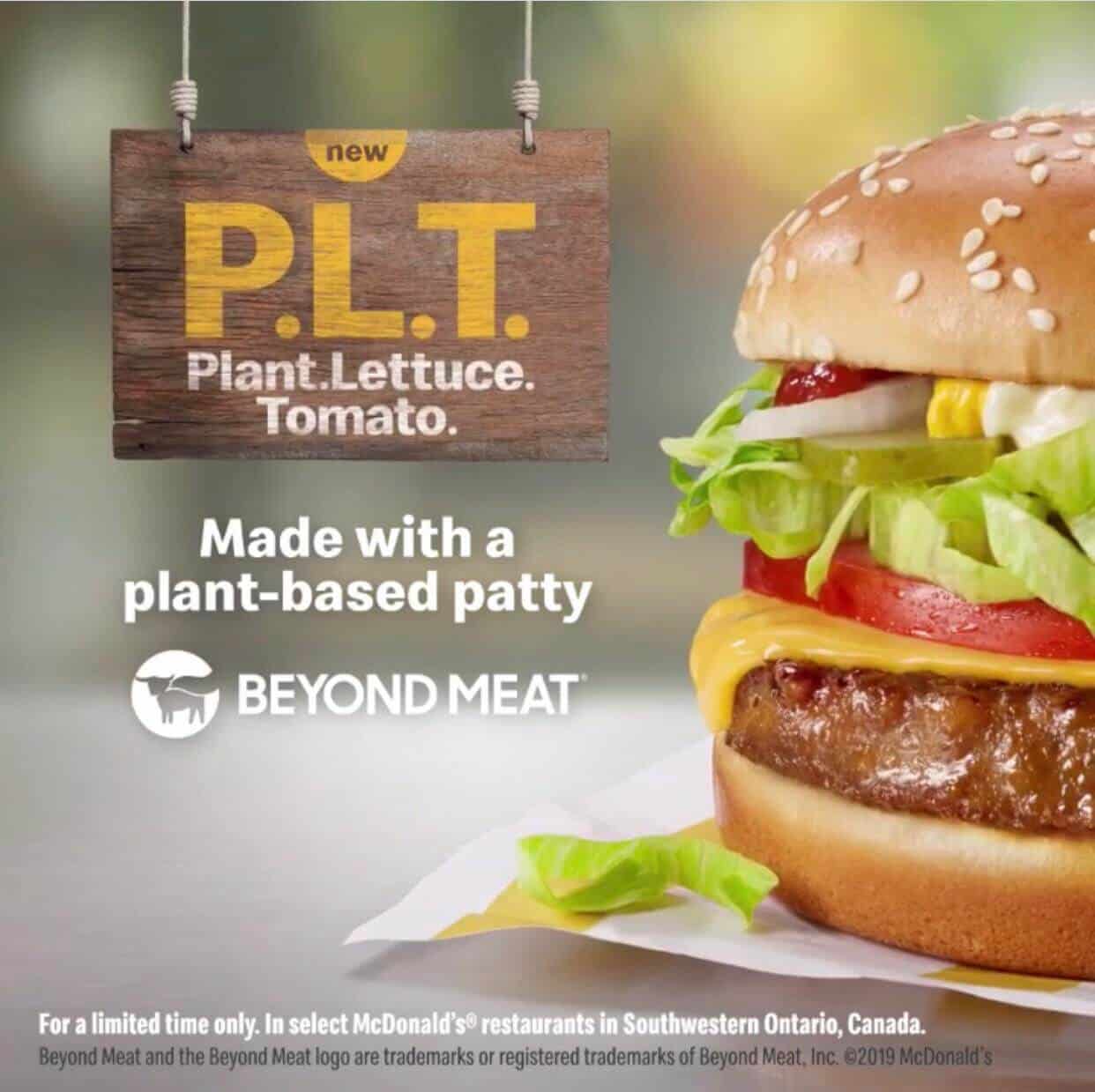 The comments on the Facebook page for Vegan Food UK are mixed with some people criticizing any celebrations of McDonald's due to its massive part in animal agriculture, deforestation and other wrongdoings such as the McLibel case in the '90s, which was the longest-running trial in British legal history.
Others are more optimistic and forward-focused, stating that this could have the potential to seriously damage the current animal agriculture industry and associated issues, one such comment sums this up – "let's put out money where our mouths are! This is one of the world's biggest contributors to subsidising/controlling agricultural change! They dominate the market. Let's turn them vegan. It starts here. Progress happens in steps. Move many small stones to move a mountain."
Veganism is strong in the UK and with such iconic brands as McDonald's and Beyond Meat teaming up, the marketing potential for the partnership is enormous, not to mention the changes that this could provoke.