As reported by ny.eater.com, Beyond Sushi, the popular vegan sushi restaurant which opened its first restaurant in 2012, is expanding again. Husband & wife team, Chef Guy Vaknin and Tali Vaknin have announced the unveiling of their 7th NYC location. It will open next month. 
The 50-seat restaurant will offer a full-service experience, including new menu items, brunch, and cocktails. Plans are to open two additional locations, one in Williamsburg and the other in the Upper West Side within the next two years.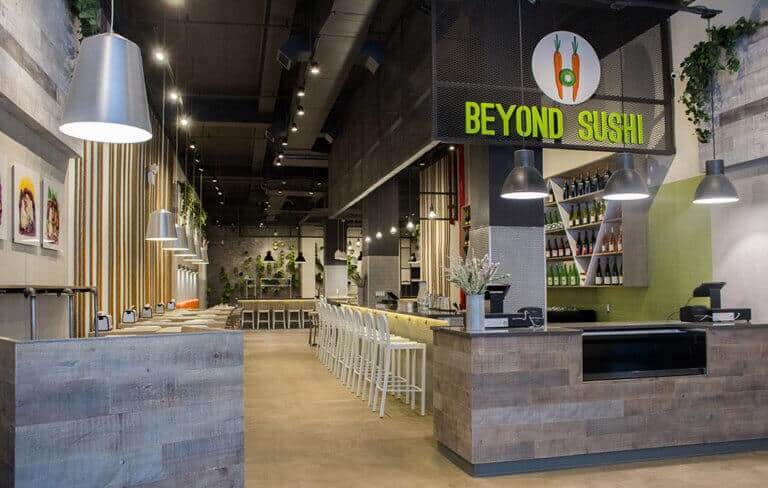 Beyond Sushi is known as a fast-casual restaurant that offers international cuisine that includes vegan sushi, meat-free dumplings, and skewers. Though its Midtown location offers beer and wine, this new location is an opportunity to "have a more sophisticated restaurant with an extended menu," Guy Vaknin says.
Some of the new menu items include cherry wood-smoked pastrami seitan kebabs with a cracked pepper crust and a meat-free burger topped with red wine-caramelized onions, pickled green tomatoes, and feta. Cocktails include "Bloody Kale,'' and a lavender-lychee collins.
"I want the ability to get more creative," the chef says. "We'll have a better-equipped kitchen with a smoker and an open-flame grill."
This opening comes after the Upper East Side's recent closing of the popular vegan restaurant, Candle 79, after 16 years in the neighborhood. "I knew there would be a void," Vaknin says.
Beyond Sushi will be located at 1429 Third Avenue, at E. 81st Street, in a space that previously housed a branch of Mexicue.