After opening an all-vegan bar together in London last year, BrewDog announces the expansion of its relationship with Biff's Kitchen in the launch of fully vegan delivery-only operation which will bring Biff's Crispy Fried Jackfruit across the UK, beginning with five London sites plus Manchester, Liverpool, Glasgow, and Edinburgh.
Biff's Kitchen was founded in 2017 as a street food stall called Biff's Jack Shack, and since then has grown into physical sites in London as well as a national wholesale foodservice business. Biff's 'The Father Jack' burger was named as Time Out's favourite vegan burger in London.
In addition to the sites above, further kitchens are set to launch in major cities across England, Scotland, and Wales, in order to create the largest vegan food delivery business in the UK.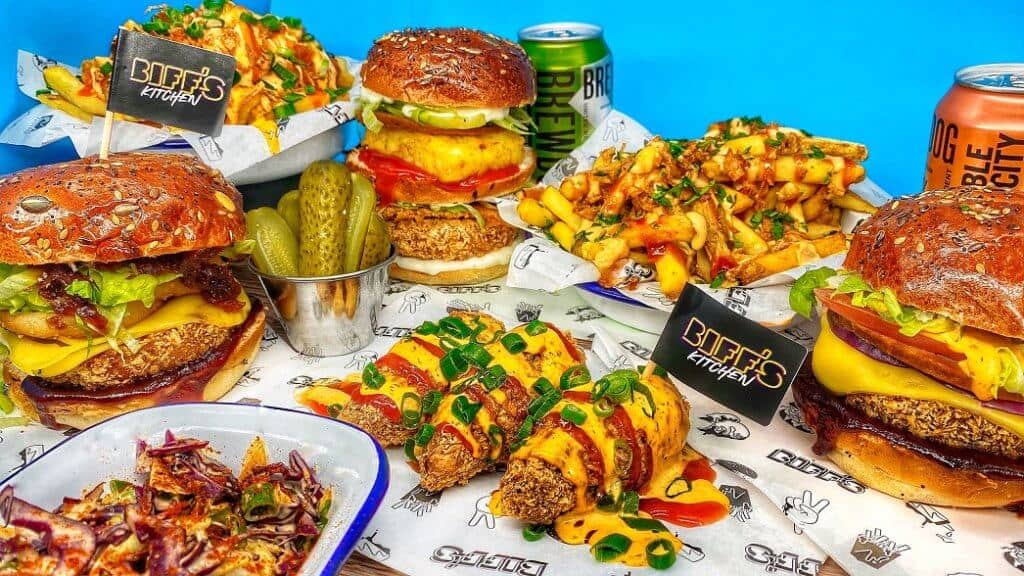 Commenting on the launch, ​Biff's co-founder Biff Bloom-Burrows​ says: "Our mission at Biff's is to give as many people as possible the opportunity to eat exceptional vegan food, and creating a delivery-only operation means that consumers across the UK will now be able to have a 'Biff's Night In'!
"Working with BrewDog is a very exciting opportunity to make this happen at scale – we share their innovative punk spirit, so combining their strength in physical sites with our passion for creating high-quality, plant-based food makes for a powerful proposition to really own more of the UK delivery space."
The Biff's Delivery Menu centres around its signature Crispy Fried Jackfruit – young green jackfruit braised in a secret spice mix and triple-dipped in golden panko. Biff's reports that the food is totally unprocessed, GMO-free, hand-formed, and with absolutely no added soy or any other preservatives.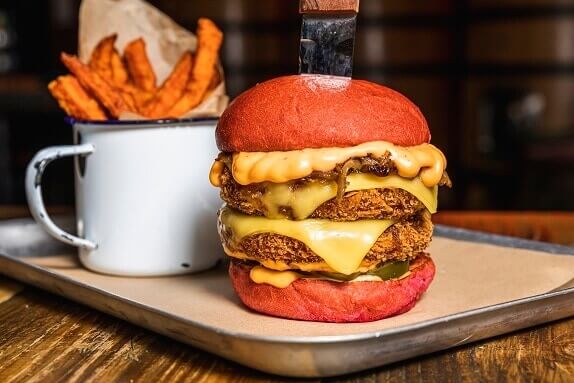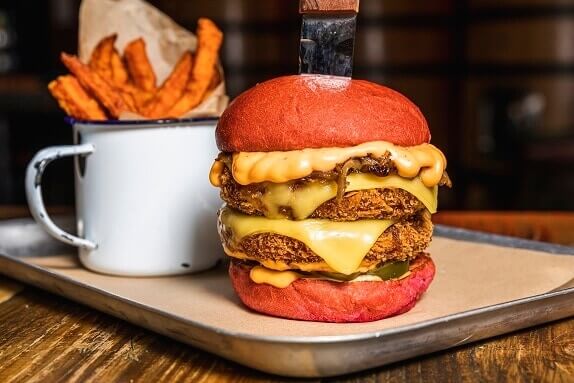 Biff's Delivery launches initially on Deliveroo, with further platforms to follow, as 'Biff's Vegan Burgers and Wingz'.
Initial cities with delivery kitchens going live are:

London
Manchester
Liverpool
Edinburgh
Glasgow
Norwich
Reading
Cardiff