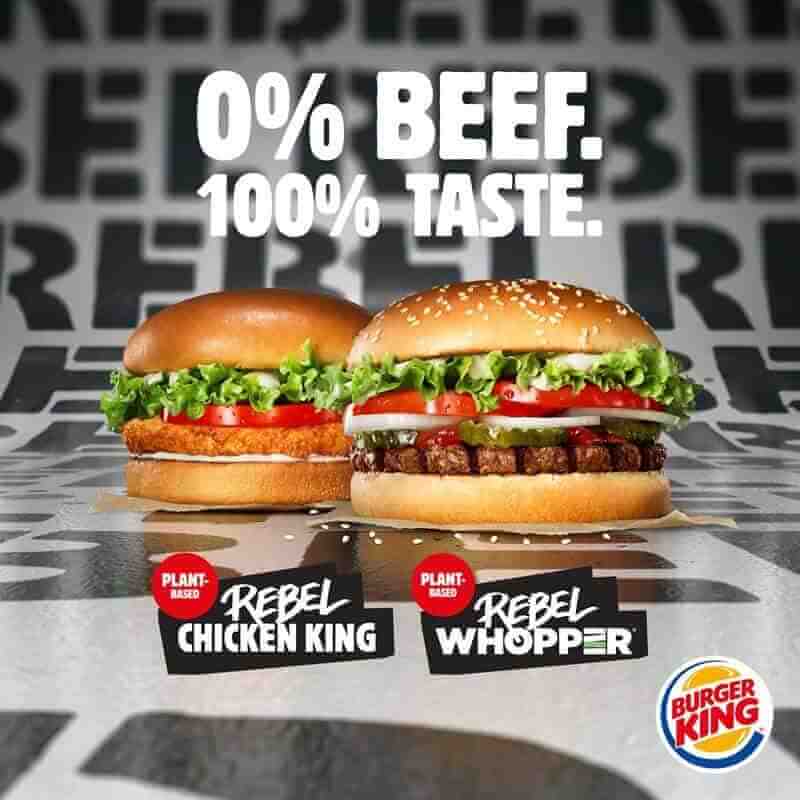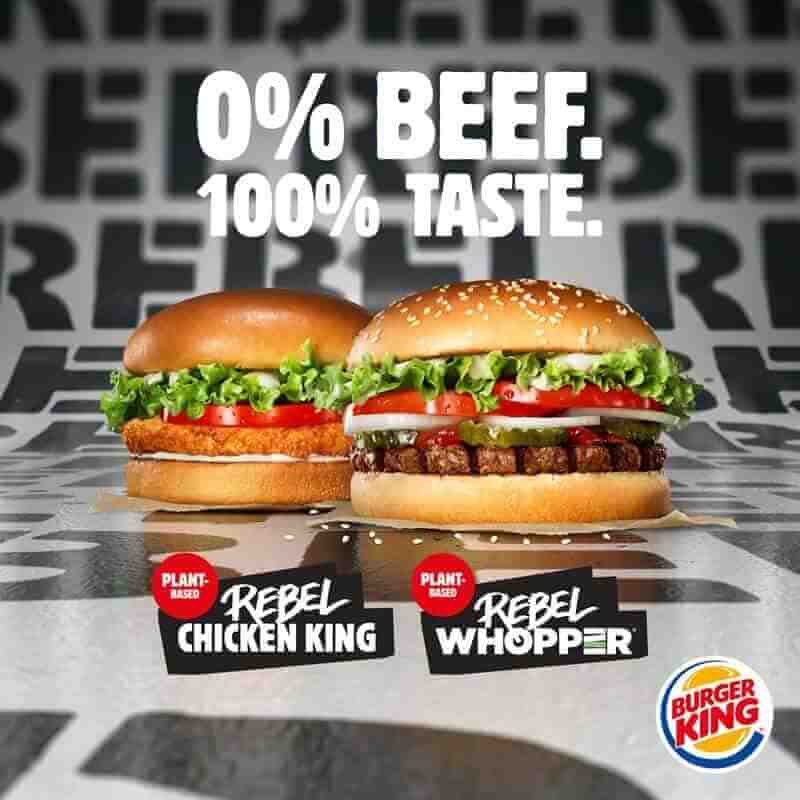 Burger King Sweden recently launched two new plant-based burgers – a vegan version of the Whopper called the Rebel Whopper and a vegan chicken option called Rebel Chicken King. And BK is so confident that the new options taste just like meat that they are inviting customers to a 50 / 50 blind test to see if they can taste the difference.
According to advertising platform Little Black Book, Burger King has partnered with creative agency Ingo Stockholm to offer the 50 / 50 menu which will randomly assign the customer with either a meat or a plant-based patty. During the blind test, customers who order a Whopper or Chicken King won't know whether they will receive the meat or the vegan version; they first must guess which they ate and can then discover the answer through an app.
The campaign is part of a drive to encourage meat reduction and to demonstrate that the plant-based burgers are extremely similar in taste to their meat counterparts. The Rebel Whopper and Rebel Chicken King were launched in Sweden last week, and the plan is to roll out across other European countries in the near future.