Following our recent reports that Burger King has launched the Plant-Based Whopper in Mexico and the Philippines over the past month, a Japanese press release portal revealed today the launch of a Plant-Based Whopper on Friday, 11 December 2020 for a limited time and in limited quantities.
The burger is soy-based and at this point it is not clear who is producing the patty – as we reported, The Vegetarian Butcher produces for the European market and for Mexico, and Australia's V2Food produces the Philippines version. [Edit 16th Dec, we have been contacted by V2Food who are the suppliers.]
Also it is not clear at the moment to what extent it is suitable for vegans. According to correspondents in the country, the confusion between vegan-friendly and plant-based is a huge issue which some producers may be trying to exploit. Vegconomist is investigating further and will report. Either way, this is a move in the right direction for Japan whose meat consumption is on the rise and whose vegan options are reportedly still very limited.
The press release states: "Burger King® is proud to announce the launch of the Plant-Based Whopper®, a 100% plant-based patty with a smoky, savoury flavour created by its unique 'open flame' method.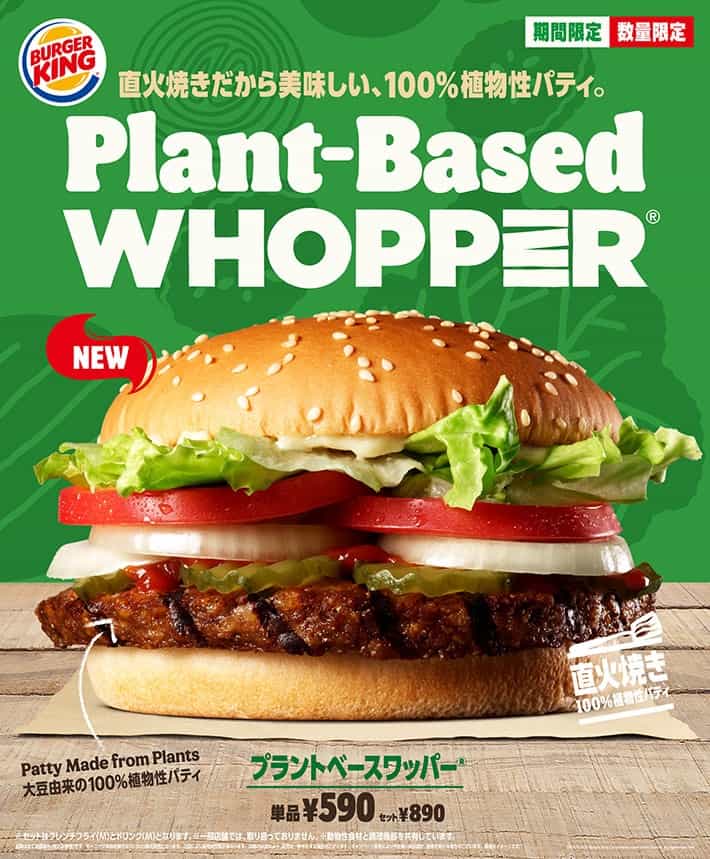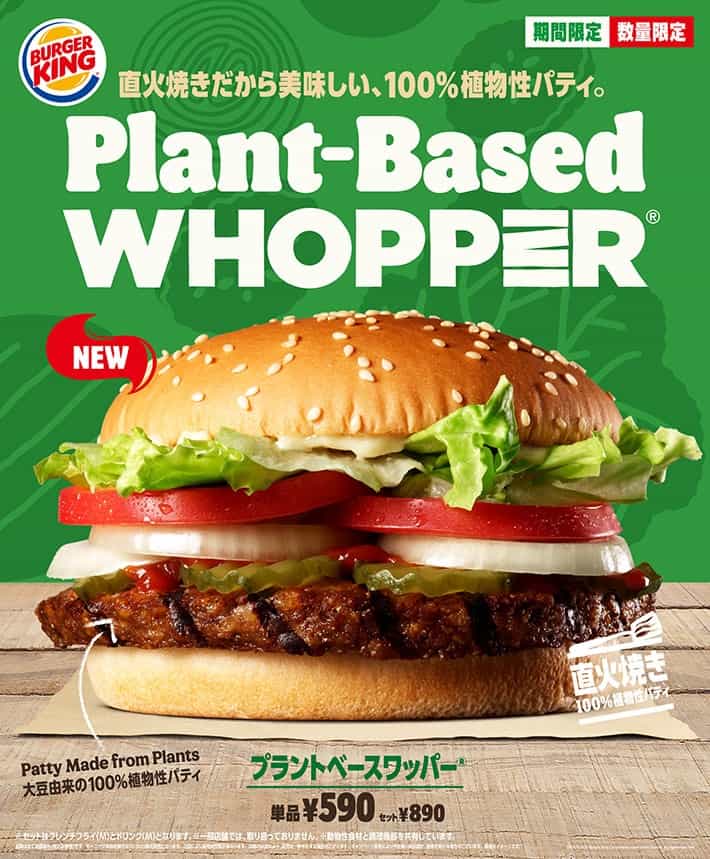 "Burger King® has spent nearly two years developing a burger with a 100% plant-based patty. Now, we are proud to present the Plant-Based Whopper®. The new Plant-Based Whopper® is a 100% plant-based patty, grilled over an open flame, layered with pickles, fresh lettuce, tomato and onion, finished with ketchup and creamy mayonnaise, and served on a toasted sesame bun.
Price: Individual 590 yen, set 890 yen.