Vegan restaurant by CHLOE has announced that one of its most popular meals, vegan fish and chips, is now available for delivery across London. The dish will be available at a reduced price on Fridays in support of a new initiative called Fish Free Fridays.
The meal includes pressed battered tofu, chips, mushy peas, and vegan tartare sauce. It will be available to order from all by CHLOE's London delivery kitchens, including Crouch End, Victoria, and Clapham.
To raise awareness of the Fish-Free Fridays initiative, the fish and chips will be sold at a discounted price of 10 percent off, or 2 for £14.50, on Fridays throughout October. The initiative aims to raise awareness of overfishing and the depletion of marine life.
The Fish-Free Fridays deal will also be available at by CHLOE's stores in Tower Bridge, Oxford Circus, and Covent Garden. The chain will be posting information about ocean conservation on its social media channels every Friday.
Other dishes available for delivery from by CHLOE include its Avocado Pesto Pasta and the Burger Like Beckham. Previously known as the Guac Burger, the latter was recently renamed in honour of David Beckham after the footballer announced he was giving up meat.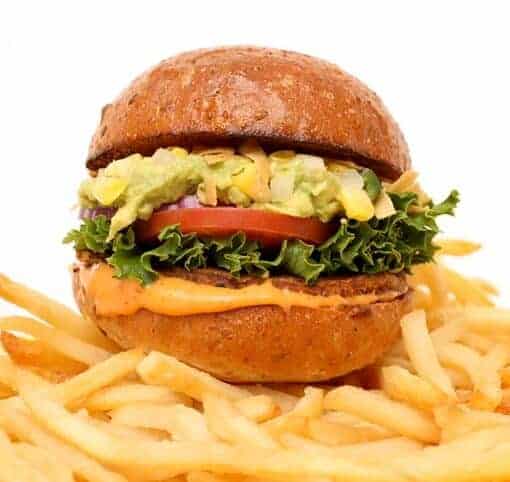 As the number of vegans in the UK continues to rise, vegan fish and chips is in increasing demand. In late September, a chip shop made headlines when it introduced a vegan menu that immediately sold out.
"Our fish n chips is one of our best-selling dishes in London," says by CHLOE brand partner Loui Blake. "With so many people replacing animal products in favour of plant-based, we're incredibly pleased to be able to offer a more sustainable take on a national favourite."