Cargill, the world's third-largest meat producer, unveiled the first product of its collaboration with Spanish startup Cubiq Foods at Expo West last week. The company sampled new plant-based burgers made with Cubiq's Go!Drop fat replacement technology, which is said to reduce the fat content and calories of alt-meats.
In light of these and its other plant-based advancements, Cargill told Food Navigator-USA it now aims to become an "inclusive protein provider."
"Adding the Go!Drop solution to our portfolio really expands our toolbox of plant-based solutions"
At Expo West, Cargill offered two versions of pea protein burgers – one made with Cubiq's novel fat solution Go!Drop, and another made with common fats like coconut and canola oil. According to the agribusiness giant, by using the Go!Drop fat emulsion, it was able to reduce the saturated fat content by 30% and the burger retained better juiciness.
"Adding the Go!Drop solution to our portfolio really expands our toolbox of plant-based solutions and helps us…really solve some of the challenges that are in the industry today around taste and texture and structure," said Jana Mauck, senior strategic marketing manager at Cargill.
The company states Go!Drop works best in meat alternative applications like burgers, sausages and pizza crumbles, but it is also actively looking at uses for plant-based dairy.
Strong collaboration
Cargill and Cubiq Foods first announced a partnership in early March to accelerate "wide-scale" commercialization of Go!Drop and other fat technology. Upon entering the go-to-market agreement, Cargill stated it would now have access to Cubiq's existing portfolio of plant-based ingredients and solutions, including plant proteins, texturizers and various oils and fats.
"Over the last nine months, our teams have been working really well together, collaborating…to develop new solutions," shared Mauck. "And that's kind of what Cargill can help bring is that development – that application – [and] help them advance and get that wider-scale commercialization from our expertise and our customer connections."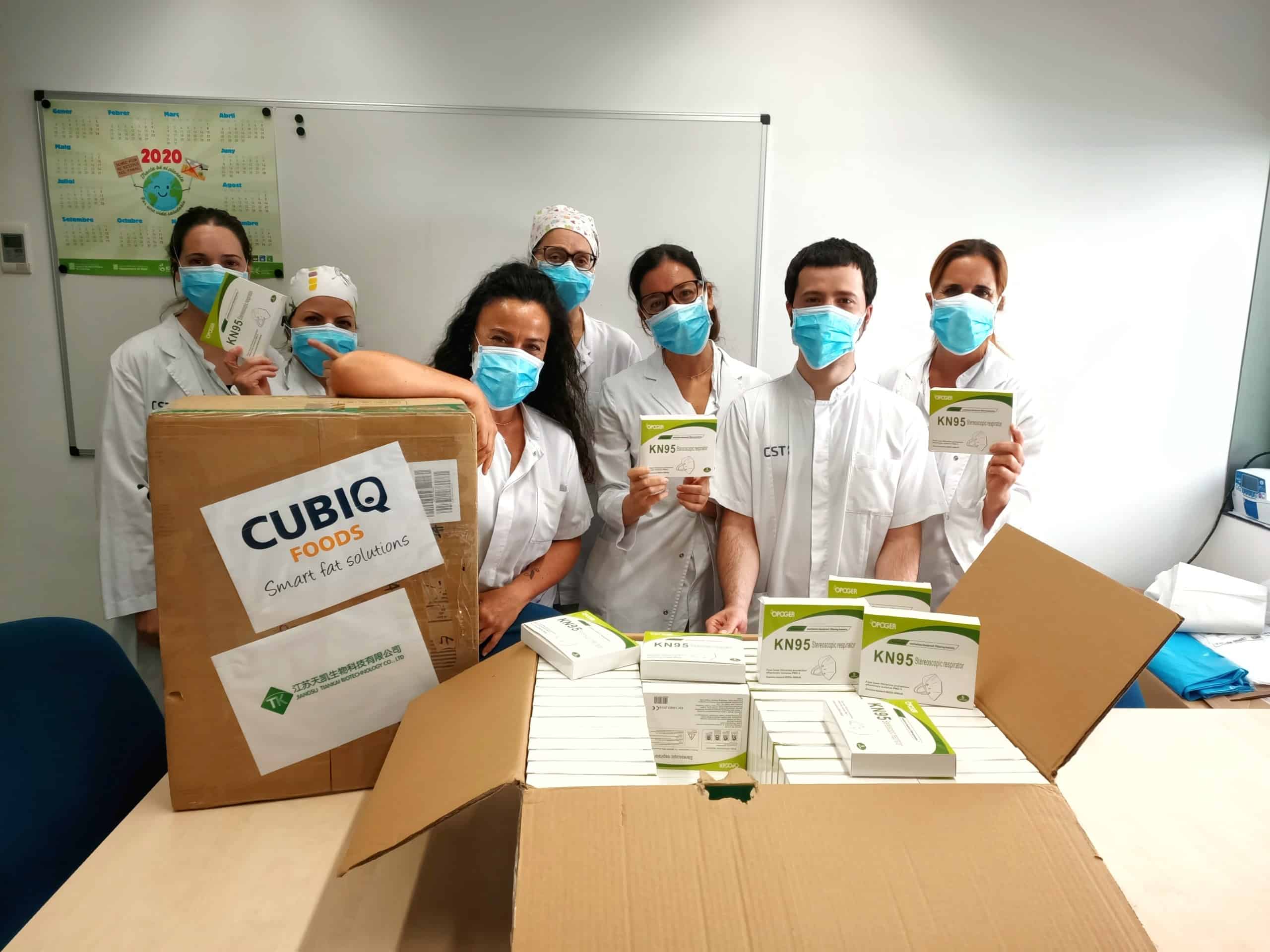 Looking head, the company hopes to make Go!Drop more widely accessible while continuing to work with Cubiq on fat innovations.
"Protein consumption is expected to double over the next 30 years," notes Mauck. "In order to meet that demand for the growing population, we're going to need both traditional protein and alternative protein, and […] Cargill sees that as an opportunity to play as an inclusive protein provider."