The quest for delicious plant-based cheese has long been a challenge, with various styles serving different culinary purposes, from pizza toppings to sandwich spreads and cheesecake fillings. However, at this year's Plant Based World Expo Europe, an exciting array of plant-based, dairy-free cheeses takes centre stage, promising to cater to every taste and culinary application.
Whether you're in the mood for an American-style cheese slice to melt on a burger, a stretchy, gooey mozzarella, or an artisanal blue cheese fit for a holiday cheese board, this expo has you covered.
Highlights include:
1. Honestly Tasty (Stand I23): Honestly Tasty's 100% vegan and cruelty-free cheese alternatives are available for delivery through its website and stockists across the United Kingdom. Its award-winning plant-based Blue Cheese, made with Penicillium Roqueforti, is delightfully smooth and creamy.
2. Armored Fresh (Stand G17): This American brand made waves in New York with a massive billboard placement in Times Square and a special press preview at the renowned New York restaurant, abcV. Now, it's on a mission to bring its American slices made with oat milk to the UK. The new oat milk cheese style slice is salty, sharp and with the same nutty flavours of real dairy cheese.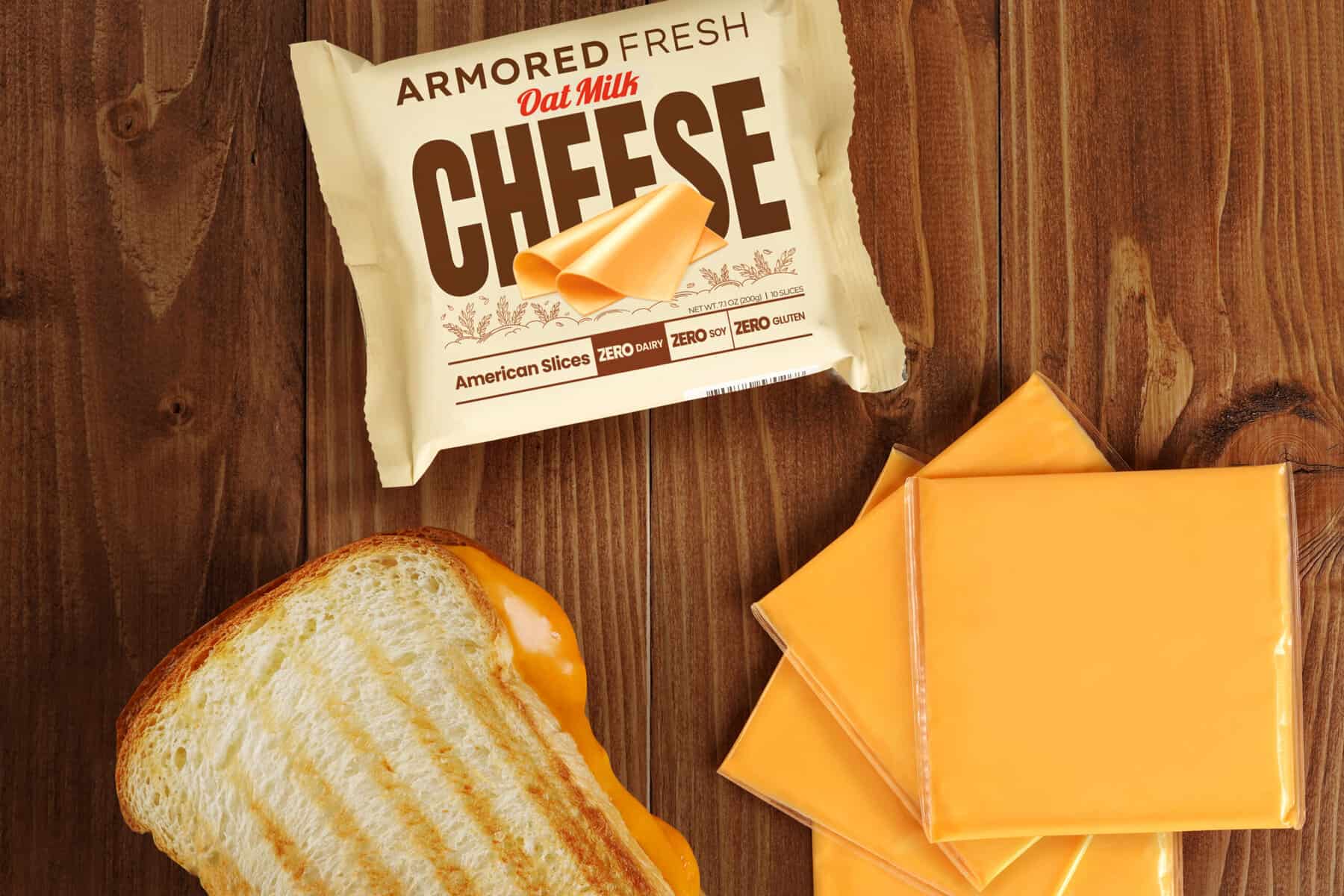 3. Purezza (Stand C20): The pizza company that crafted its range of vegan cheeses with the taste, texture, and melt of dairy mozzarella. Their 'Mozzella' and 'Stracciazza,' made from aquafaba, have graced over a million pizzas and delighted customers from Brighton to Camden and Manchester. These cheeses are now used by Soho House, Everyman Cinema, and independent pizzerias. Purezza is also the official vegan cheese sponsor of the National Pizza Awards.
4. MozzaRisella (Stand A6): Hailing from Italy, MozzaRisella offers a healthy, nutritious, and allergen-free alternative to dairy cheese, made from rice sprouts. Its range of organic products is free from lactose, gluten, and soya, with all ingredients sourced from organic brown sprouted rice grown in permaculture.
5. Mondarella GmbH (Stand J3): Starting in Germany in 2021, Mondarella Classic, inspired by authentic Italian Mozzarella, is almond-based and perfect for melting. Its shredded cheese, made from 100% plant-based natural ingredients, is ideal for scalloped dishes, pizza, and other melt-in-your-mouth recipes. The company also offers a parmesan-style topping, perfect for classic Italian pasta dishes with 20% protein.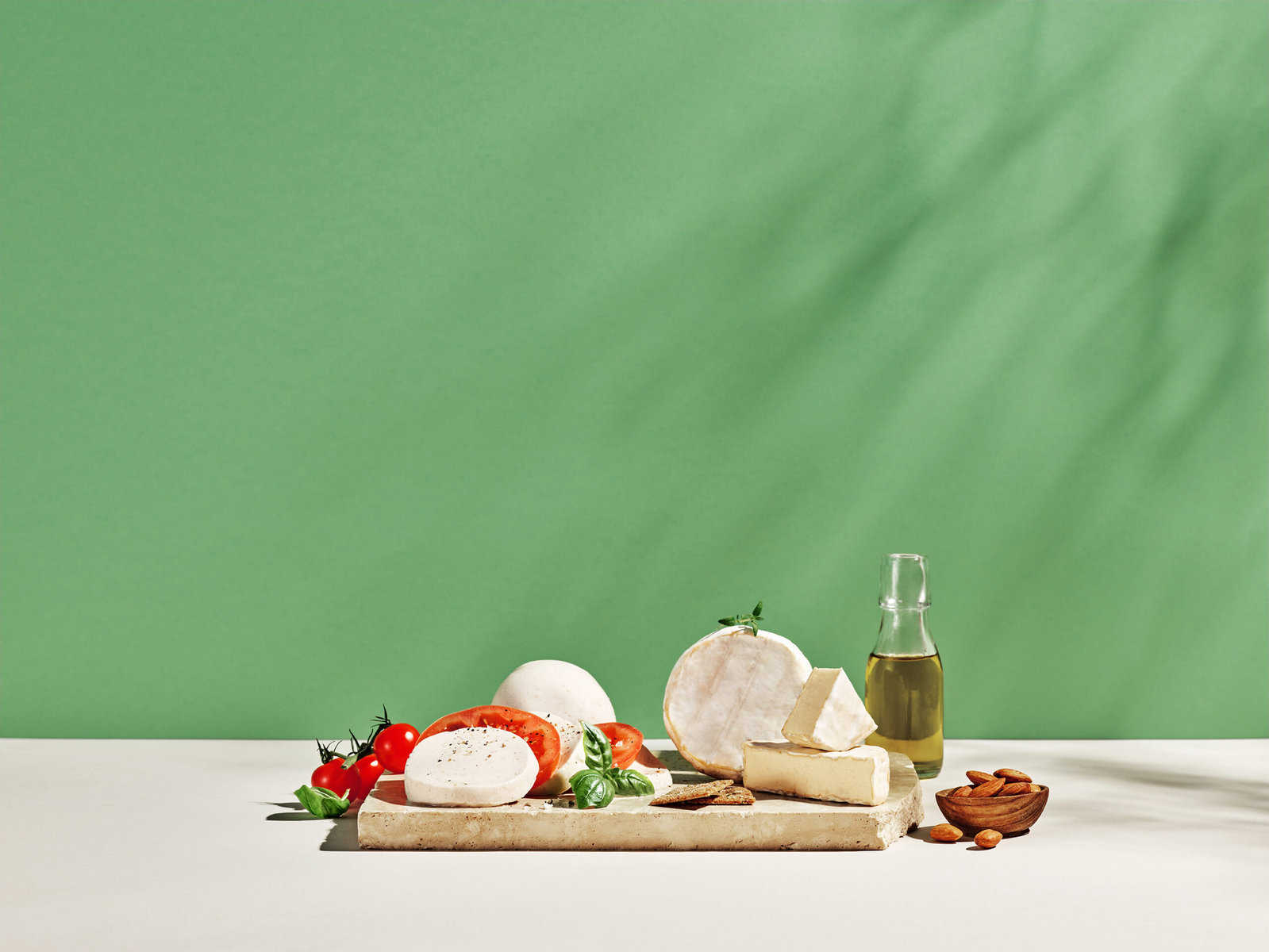 6. GreenVie (Stand C8): Cyprus-based brand GreenVie Foods has received recognition at the International Cheese and Dairy Awards, including the award for Best Vegan Feta (Greek Style). Its coconut oil-based cheese alternatives, inspired by the Mediterranean Diet, include Greek Style, Cheddar, Gouda, and Mozzarella, and are proudly free from dairy, lactose, soya, gluten, and palm oil.
7. Sheese (Stand E22): Born in 1988 in the Isle of Bute in Scotland, Sheese offers an award-winning range of dairy-free, gluten-free, non-GMO, and certified vegan cheese alternatives. Its Cheddar style with jalapeno and chilli is known for its excellent melting properties. It's a fantastic choice for a bagel with some Branston pickle.
Don't miss the opportunity to explore this diverse range of plant-based cheeses and countless other exhibitors at the upcoming Plant Based World Expo on November 15-16, 2023. Taste the latest products, discover new launches, engage with companies directly, and unlock exciting business opportunities. Trade professionals can register for a complimentary pass to this cheese lover's paradise.
Take advantage of all the cheese under one roof, along with hundreds of other exhibitors when Plant Based World Expo opens on 15-16th November 2023. Taste all the latest products, new launches, speak with the companies directly and unlock new opportunities for your business. Trade professionals can register for a complimentary pass.
This was a guest post from Abigail Stevens of Plant Based World Expo.