Allergen-free cheese specialist GOOD PLANeT Foods today announces the release of a new limited edition holiday flavor –White Cheddar and Cranberry — which debuts in both Snackable Wedges and Smoked Wheel formats.
The new product launch closely follows the brand's most recent SKU, Snack Pack, a Snackables-style product suitable for vegan families consisting of individually wrapped nuts, dried cranberries, and cheeses available in two flavors.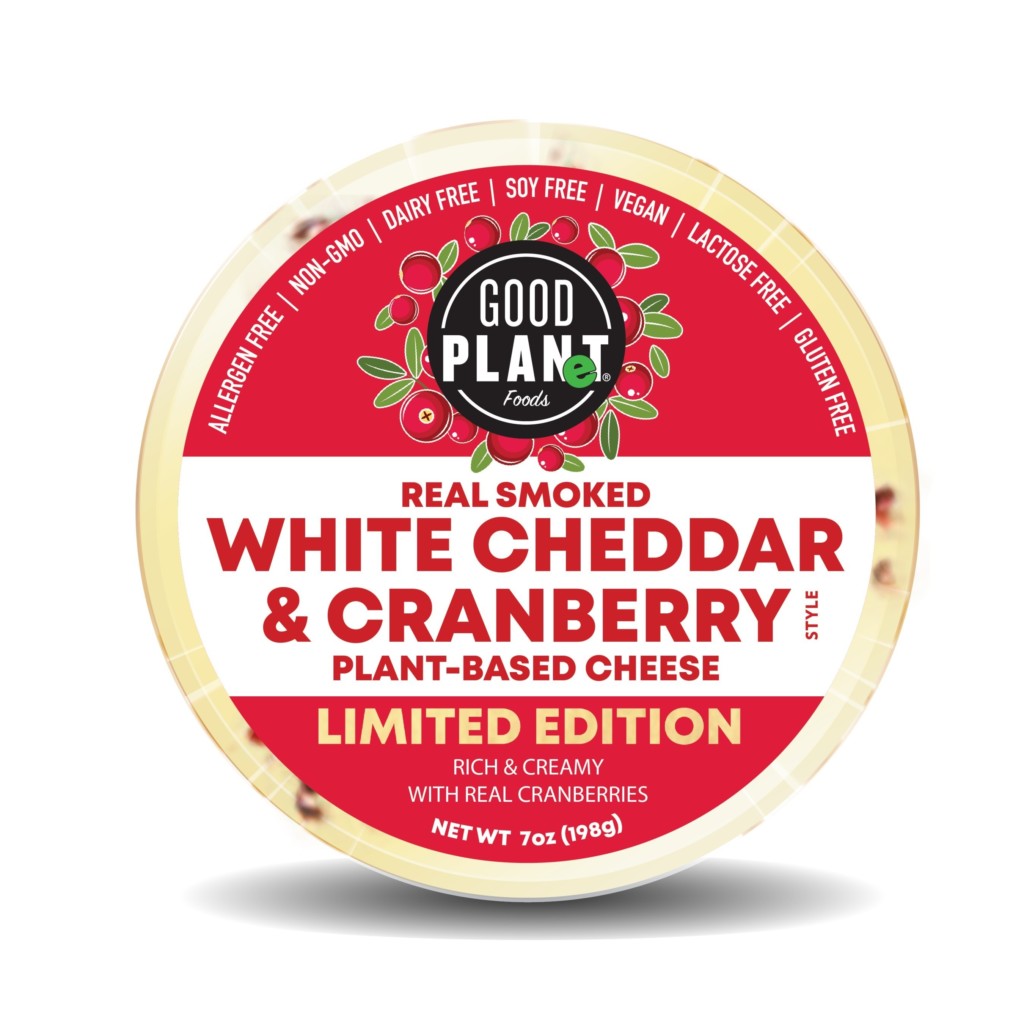 GOOD PLANeT Foods reports that its products, which are dairy-free, gluten-free, soy-free, lactose-free, allergen-free, Non-GMO project verified, and keto-certified, are now available in over 1200+ retail locations across the USA. The brand's portfolio encompasses Slices, Shreds, Smoked Wheels, Snacking Wedges and Snack Packs.
Co-CEO Bart Adlam comments: "Consumers are looking for new ways to enjoy plant-based foods, and these festive, seasonal flavors provide this. GOOD PLANeT Foods will continue to create unique offerings that bring the joy of cheese to all."
The White Cheddar and Cranberry Wedges will retail for SRP $5.99 and the Smoked White Cheddar and Cranberry Wheels will retail for SRP $6.99.