Top British flavoured cheese supplier Ilchester is to launch its popular Vegan Melting Mature in a new sliced format.
The launch follows the success of the Vegan Melting Mature block, which won gold in the Dairy-Free Cheese Alternative category of the International Cheese Awards 2022. The vegan cheese debuted as part of a selection box for Christmas 2020, but proved so popular that it was made permanently available — along with Ilchester Vegan Blue — in July of last year.
Ilchester is part of the Norseland portfolio, which features both dairy and plant-based cheeses. Two more award-winning brands, Applewood Vegan and Mexicana Vegan, are also included in the portfolio.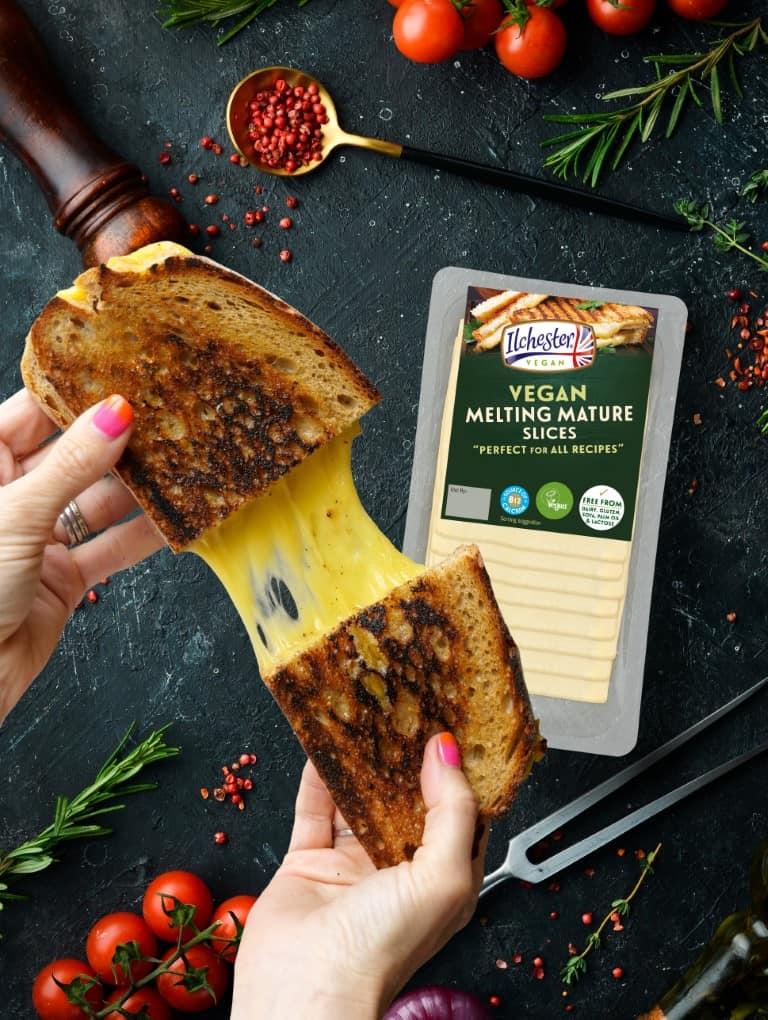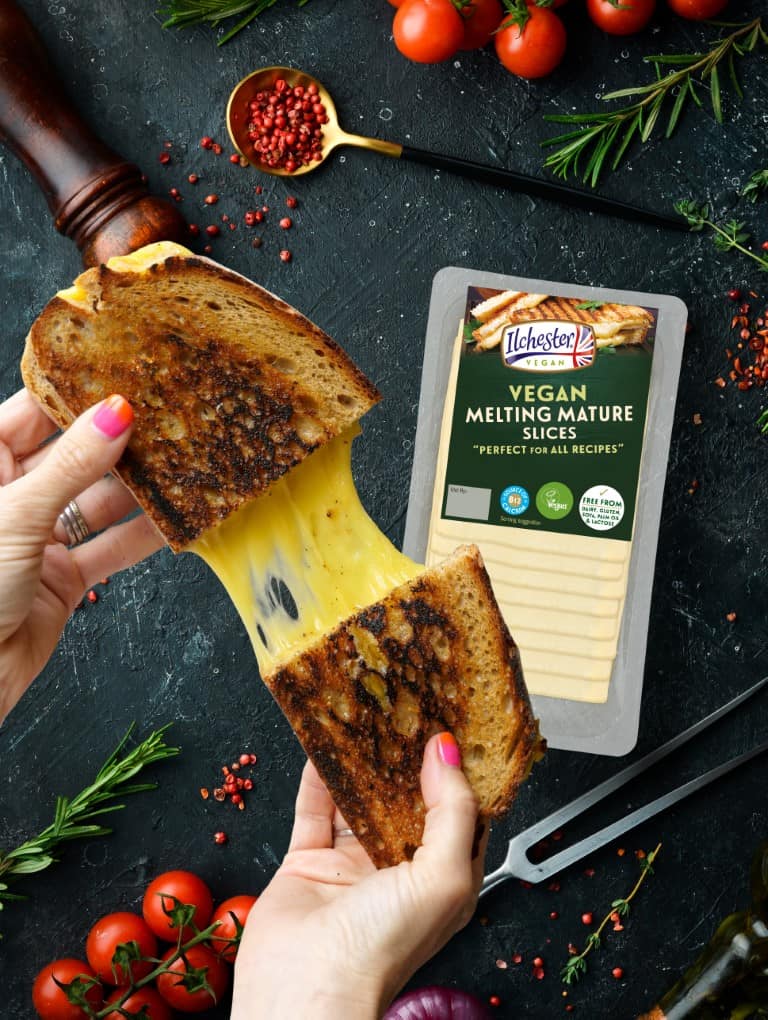 Conventional cheese brands go vegan
Norseland is not the only dairy cheese brand to have expanded into the plant-based sector. Cathedral City recently launched its first vegan option, while Philadelphia introduced plant-based cream cheese for Veganuary 2022. Two plant-based spread brands — Pure and Vitalite — have also recently expanded into vegan cheese.
"We have received a number of enquiries from fans of the Melting Mature block for a slices format, following some really impressive customer reviews of the block describing it as "a great cheese for melting", "no other vegan cheeze melts and tastes as good as this" and "the best vegan cheese by far and I've tried them all"," said Lisa Harrison, Marketing Manager at Ilchester. "It will be the perfect cheezy addition to vegan burgers, melts well as cheese on toast or Welsh rarebit toasties and of course is the perfect cheeze to top big dishes, such as vegan lasagne. We are confident that the slices will fly off the shelves."
Ilchester Vegan Melting Mature Slices will launch at 454 Sainsbury's stores from October 9.