Kerry has introduced a new line of plant-based cheese products under its UK-based Pure brand, which has previously only offered dairy-free spreads since it was founded in 1994.
Described as "creamy and versatile", the cheese is made from coconut oil and comes in three varieties — Block, Grated, and Slices. On Instagram, Pure said the cheese is "An excellent addition for every meal time and especially good when melted over a Mac 'n' Cheese".
The new products are now available at Sainsbury's and will soon roll out at other major retailers.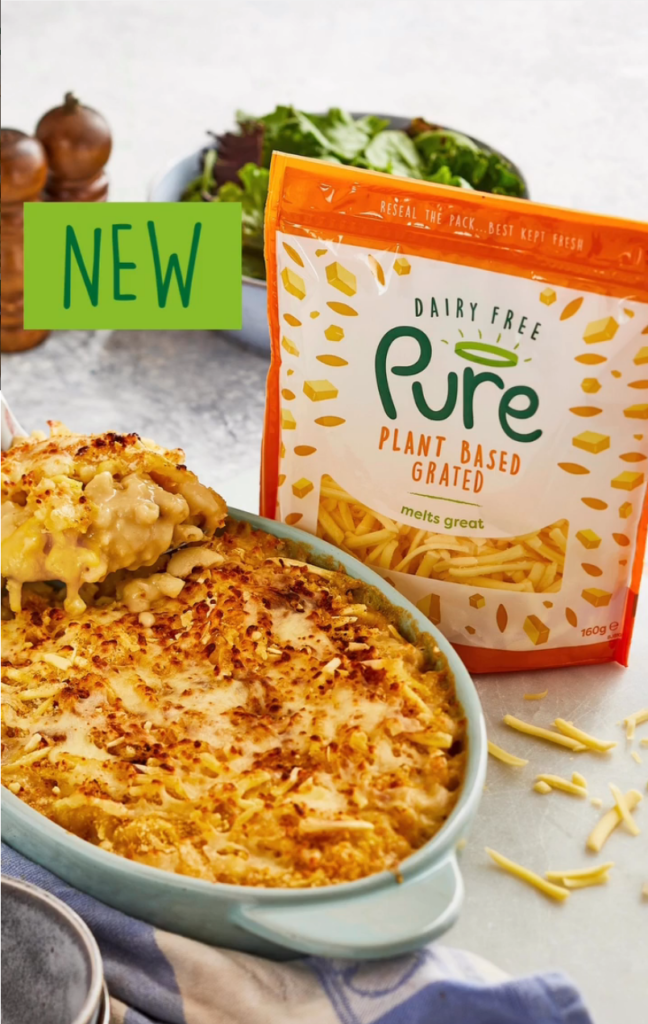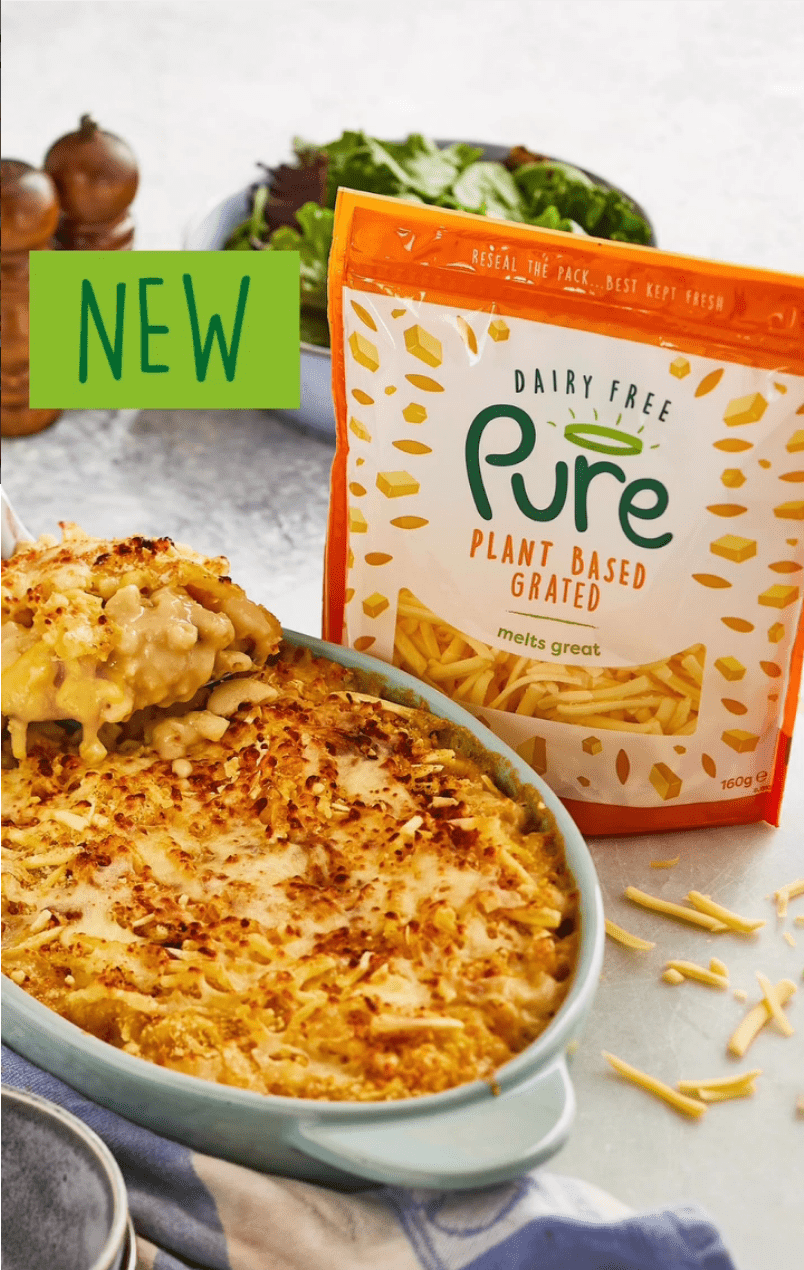 Dairy alternatives by Kerry
Though Kerry sold its meats and meals business last year, it retained Dairy Consumer Foods, a category that includes dairy alternatives such as Pure products. The company recently launched vegan cheese slices for food service under its Kerrymaid brand, and also produces the plant-based cheese used by McDonalds UK in its McPlant burger.
Additionally, Kerry offers functional solutions for brands developing their own dairy alternatives, and has launched a virtual toolkit for alt dairy producers.
"Our new [Pure] range is a natural addition to our existing pipeline and has been produced as a response to the increasing demand for plant-based products from consumers who are looking to reduce their dairy consumption or cut out dairy completely," Kerry marketing manager Sarah Davies told The Grocer. "As one of the most well-known brands in the category with a loyal consumer base, we are excited to expand Pure's range and offer a new affordable and healthier alternative to dairy."