Cheese brand The Laughing Cow has introduced a plant-based version of its much-loved mini soft cheese triangles in the UK.
The new spreadable product is made from almonds and fortified with calcium and vitamin B12. Available as a wheel of eight triangles, it is claimed to be the UK's first plant-based cheese to be sold in portions.
The Laughing Cow is owned by Bel Brands, which previously launched dairy-free versions of the cheese triangles in the US last year. The company has also introduced plant-based versions of its Babybel snacking cheeses in the UK, the US, and Canada.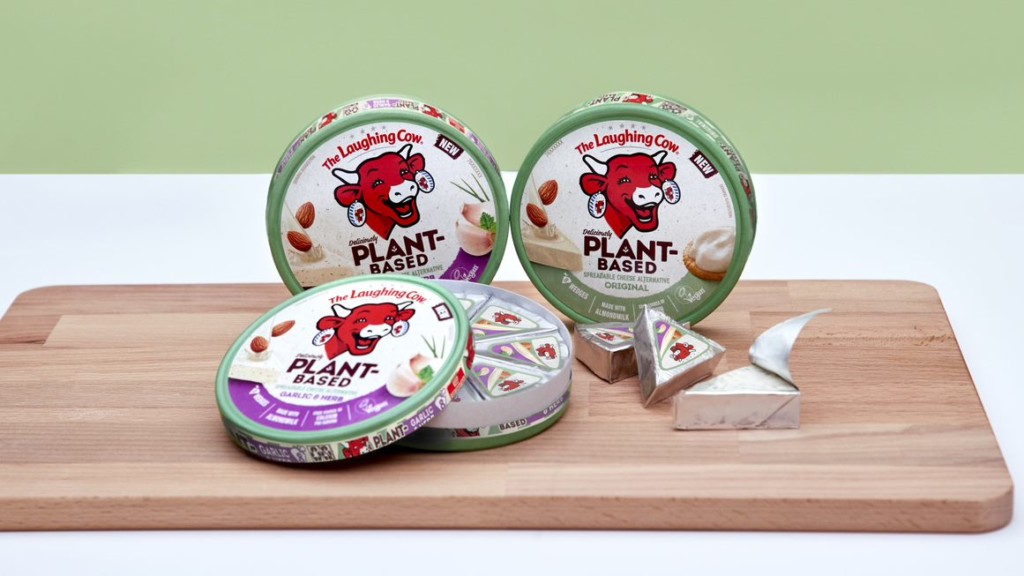 Leader in cheese alternatives
In 2021, Bel Brands launched a dairy-free version of its popular cream cheese brand, Boursin. Additionally, the company has created a dedicated plant-based brand, Nurishh, which is available both in the UK and the US. The brand offers a range of products, including alternatives to camembert, mozzarella slices, and feta.
Bel Brands has previously said it aims to become a leader in cheese alternatives, making half of its portfolio plant-based by 2030.
"Enabling us to establish ourselves in a new category and allowing more consumers to enjoy the world of The Laughing Cow, the launch is designed to satisfy the growing consumer need for more plant-based products," Oliver Richmond, senior brand manager at The Laughing Cow, told The Grocer. "As the first plant-based alternative to cheese in portions, the convenient format is set to see sales soaring."
The cheese alternative will launch at Asda and Sainsbury's stores UK-wide this month.