Maison Riviera, the number one selling brand of dairy yogurt alternatives in Canada, continues to innovate with the launch of a line of oat-based cheeses made with oats grown in Canada.
The company offers three complete lines of 100% plant-based products: yogurts, fauxmages and kefirs. All are made in Canada and made with certified gluten-free oats grown in Canada (except for the coconut milk kefirs). In addition, the recipes are allergen-free and free of unnecessary additions: dairy-free, gluten-free, soy-free, palm oil-free, nut-free, cholesterol-free, egg-free, peanut-free, preservatives, artificial colours and flavours.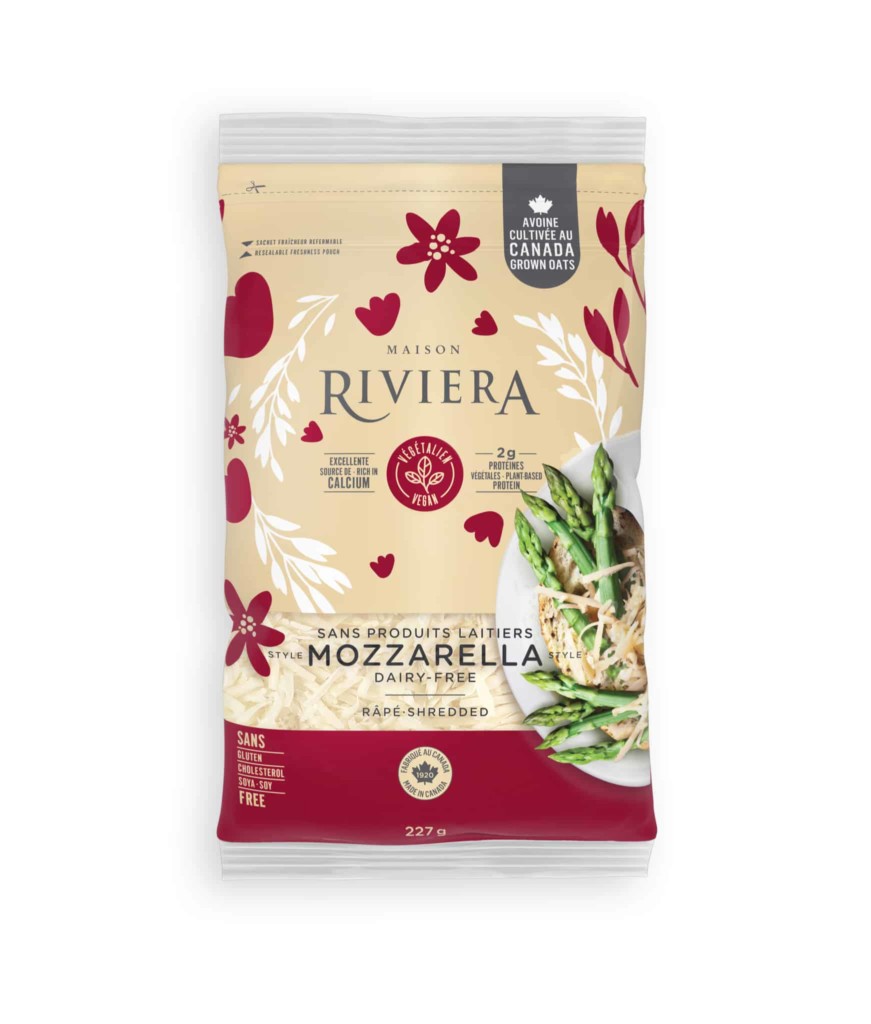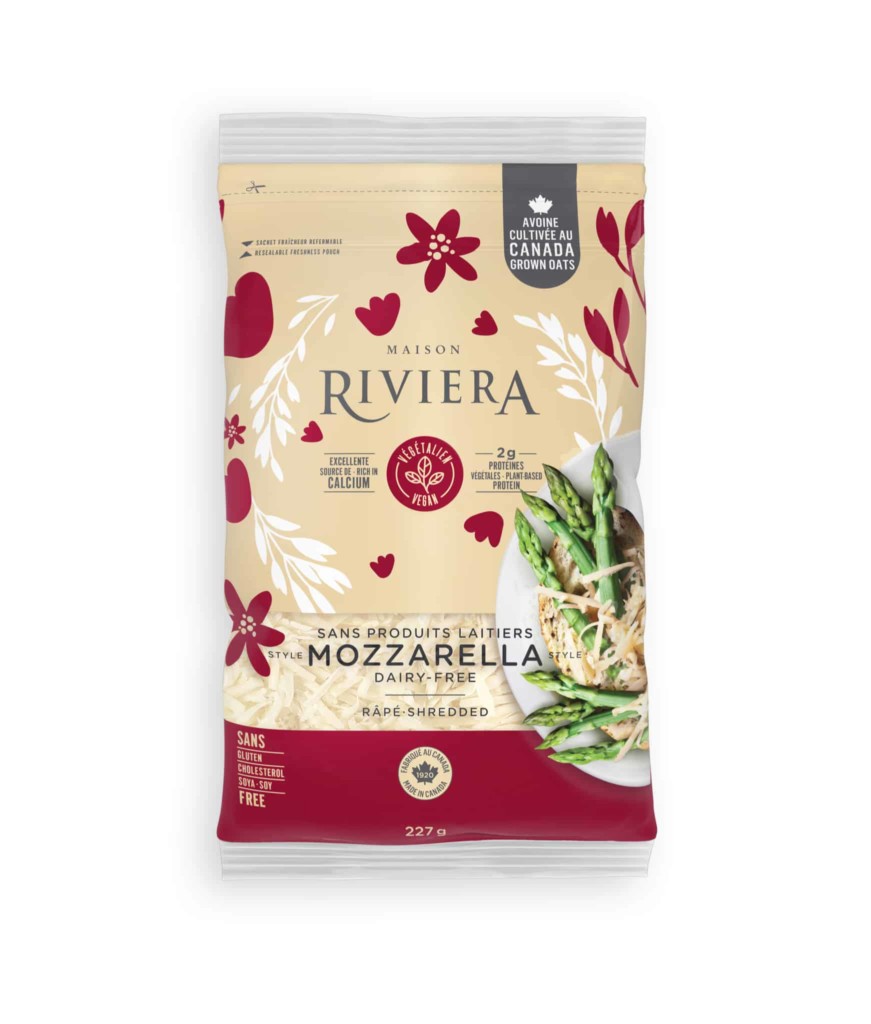 The new range of cheese alternatives comes in four types: cheddar style (block 220g and grated 227g), grated mozzarella style 227g, grated parmesan style 227g.
The Quebec-based company describes the line as having a "rich taste, melting texture that rivals a dairy cheese (that) makes it the perfect topping for your favourite hot or cold recipes. Our new range of dairy-free cheeses has an excellent source of calcium (350mg per 30g serving) and more protein (2g protein per serving)."
Newly reformulated 'veggie delight' range
Flavoured with vanilla, strawberry, peach, natural or wild berries, the newly reformulated plant-based yogurts have a slightly sweet taste and a creamy texture. They are enriched with plant proteins and contain probiotics with multiple benefits for intestinal health. They are also a source of fibre and calcium, vitamins A, B12 and D.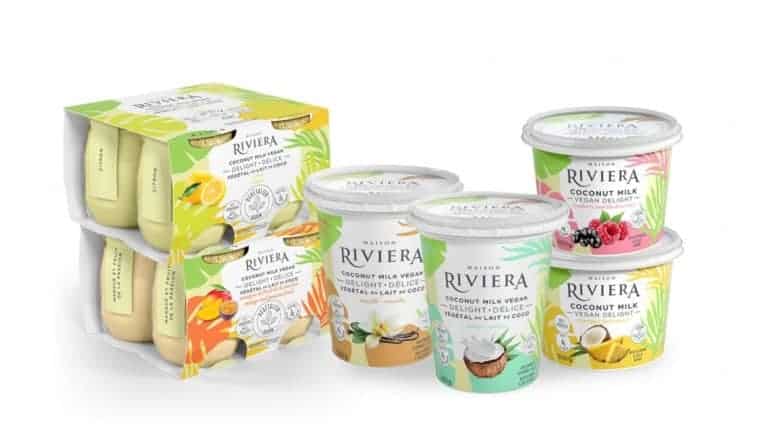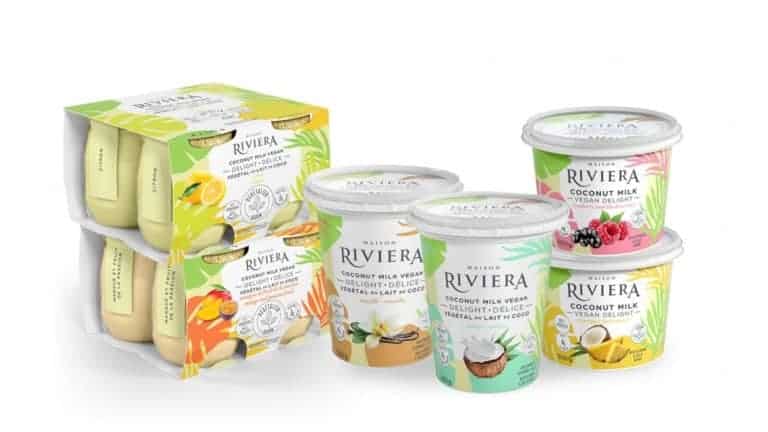 "Conscious of our role to play, at Maison Riviera, we are committed to an active research and development process that encompasses all areas of our business, from the selection of our ingredients to packaging. We are constantly evolving and adapting to offer you products that are consistent with our values, without compromising on taste or nutritional values" explains Maison Riviera.