As reported by The Grocer, plant-based food brand The Simple Root is set to launch a new range of dairy-free, vegetable-based cheeses in the UK.
Made from potatoes, sweet potatoes, and parsnips, the cheeses provide an alternative to the coconut oil-based options that currently dominate the market. They are produced using a special technique, resulting in a product that is lower in fat and salt than its competitors. The cheeses are also said to have excellent melting properties.
A cheddar alternative will launch first, available in block, sliced, and grated varieties. This will be followed by plant-based mozzarella.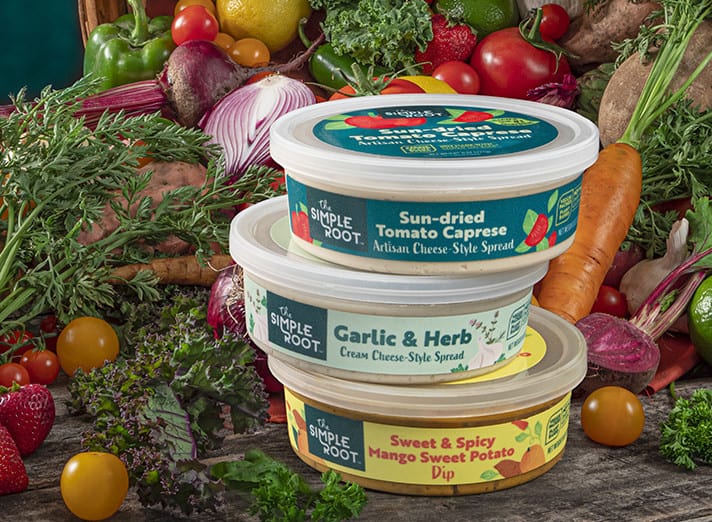 "A no-compromise swap"
The Simple Root launched its first range of plant-based sauces, dips, and cream cheeses in the UK in 2021. Last year, the company expanded to the US with a new selection of spreads and dips, including products in the flavours Salsa Con Queso, Smoked Gouda, and Sweet Chili. The Simple Root is backed by multinational frozen food company McCain Foods.
"So many chefs have told us that existing vegan cheeses just don't make the mark when it comes to taste or meltability," The Simple Root's UK CEO, Louise Wymer, told The Grocer. "So, we've developed a cheese that offers a no-compromise swap for plant-based menus, working perfectly in recipes from cheese toasties and pasta to pizzas."
The new cheeses will launch on January 16 via The Simple Root's website.