Violife reveals its Christmas vegan cheese offering for the UK market with the launch of its Celebration Platter which includes "new to market" Vegan Blue cheese and Le Rond Camembert.
The new Plant-Based Celebration Platter, retailing around £6, rolls out into Sainsbury's, Tesco, and Waitrose including Vegan Blue, a crumbly block with added spirulina "veins" for an authentic look. Vegan Blue can also be found as an isolated product in Tesco for £3.25.
The platter also features best-selling flavours Le Rond Camembert flavour, Mature Cheddar Flavour and EPIC Smoked Cheddar Flavour.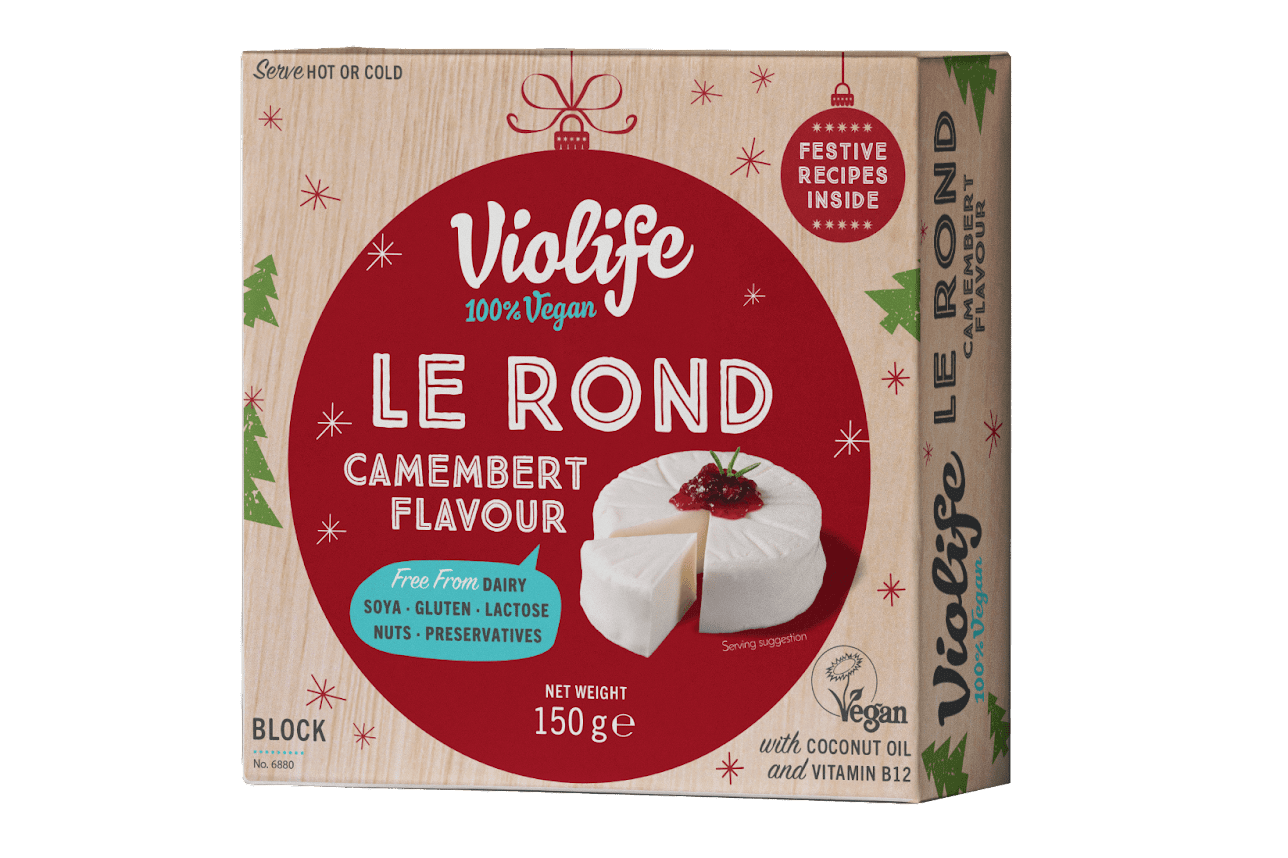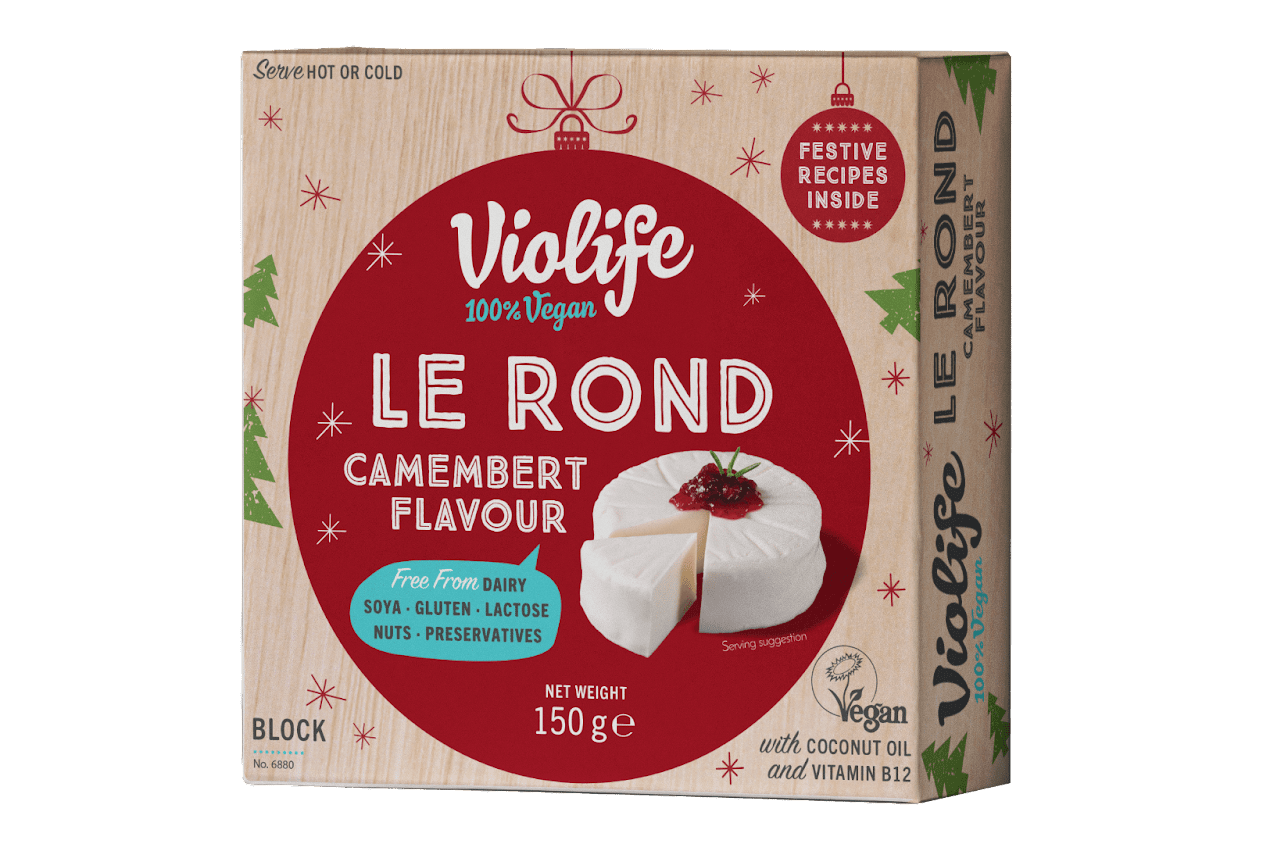 Earlier this month, Violife parent company Upfield rebranded its food service business from Upfield Professional to Violife Professional, to reflect the company's dedication to encouraging and supporting the hospitality industry's increasing demand for plant-based options.
Violife X English Cheesecake Co
Also useful for vegans in the festive season are the products offered by the English Cheesecake Company which recently updated the formulation of its dairy-free dessert range to include Violife's vegan cream cheese. The cheesecakes are available in Double Chocolate Cookies & Cream, Vanilla Cheesecake with Lotus Biscoff, and the newly launched Salted Caramel Cheesecake Sundaes.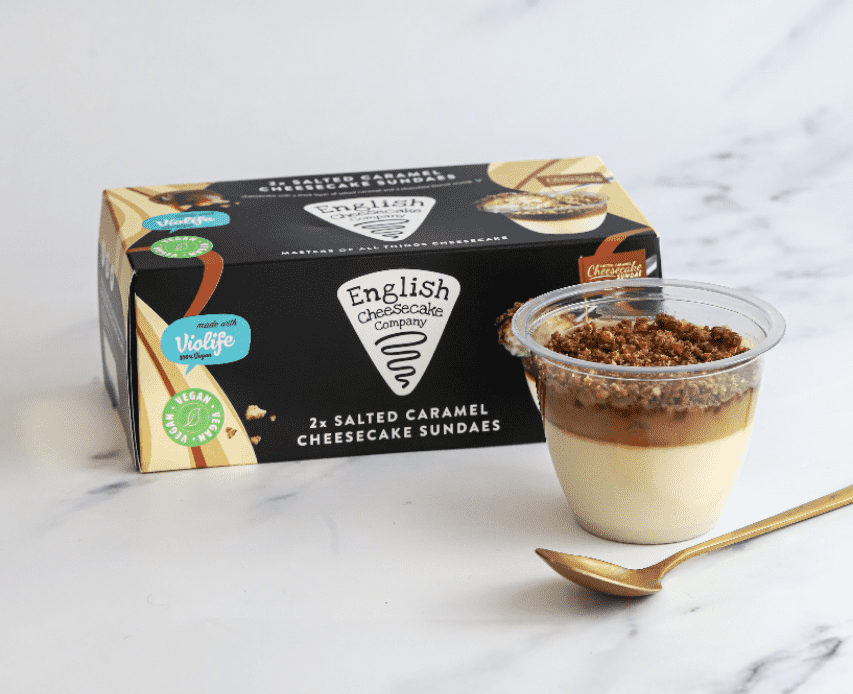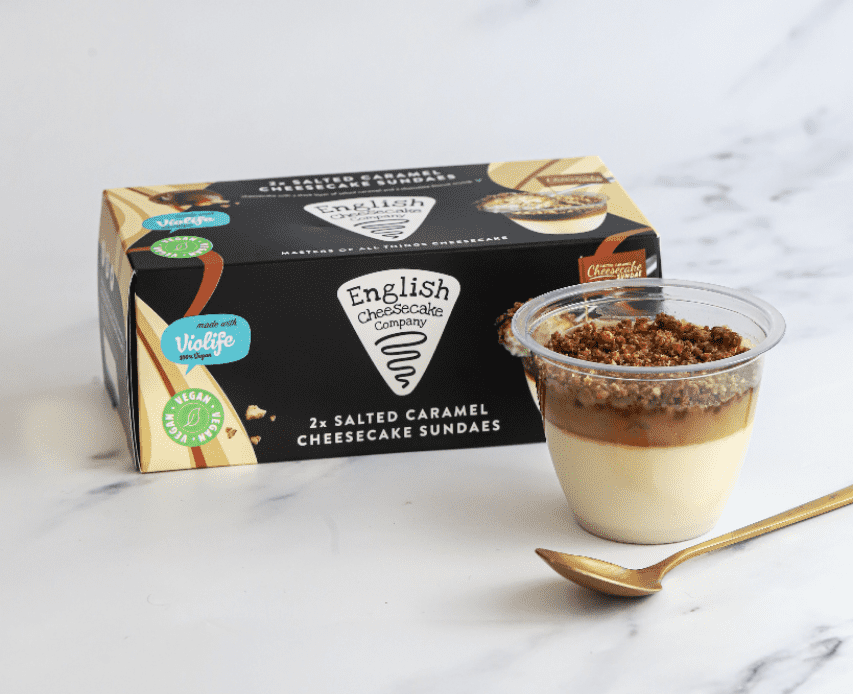 Victoria Slater, Head of Violife Northern Europe, comments: "At Violife, we're focused on helping our customers celebrate with new flavours and textures especially during the festive period. Our new Celebration Platter, including the innovative Vegan Blue is a perfect addition to any Christmas cheese board along with the other festive favourites included in the platter. As a best-selling product within our portfolio, to inspire consumers to create more dishes suitable for everyone, Le Rond now comes wrapped up ready to gift in festive packaging and features four delicious recipes for the Christmas period."
Consumers can find the new Celebration Platter in Sainsbury's and Tesco now and Waitrose from 30th November. for RRP £6.00. Le Rond Camembert Flavour in festive packaging will be available at Tesco, Sainsbury's, Morrisons and Waitrose.