Cheese the Queen, a Bulgarian startup that participated in the ProVeg incubator, has a mission to be the number one choice of conscious consumers in search of healthy and delicious cheese alternatives. In pursuit of their vision, they are dedicated to creating a signatory product line that offers inspirational and nutrition-rich taste experience.
The company is introducing superfoods to its cheeses so that you can be indulgent whilst supercharging your health. Thanks to their high nut content, the products are also high in protein, with 18 g per pack, and also offer probiotic benefits. The two new additions are Black Garlic and Truffle flavours, which are now available on the company website along with Classic, Green Pepper, and Turmeric, and accompanying recipes.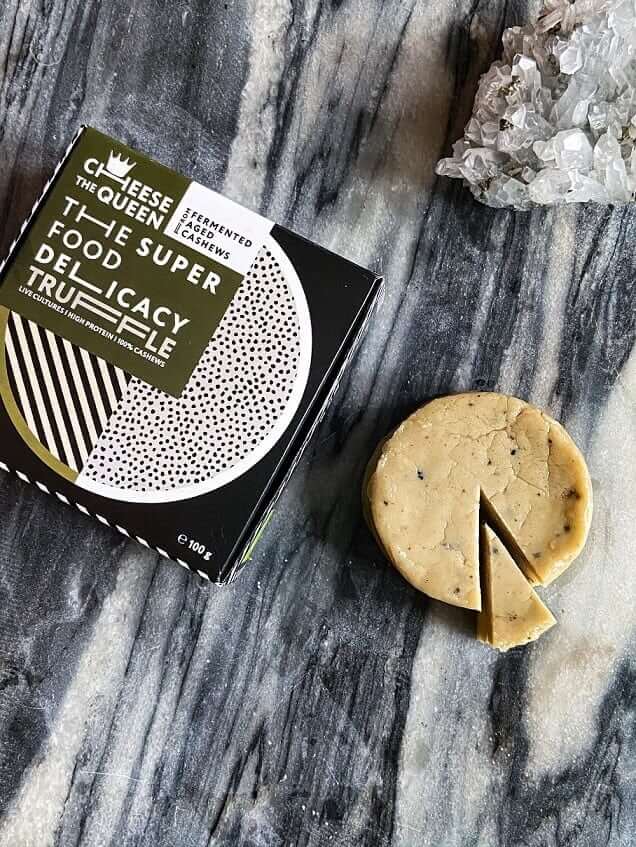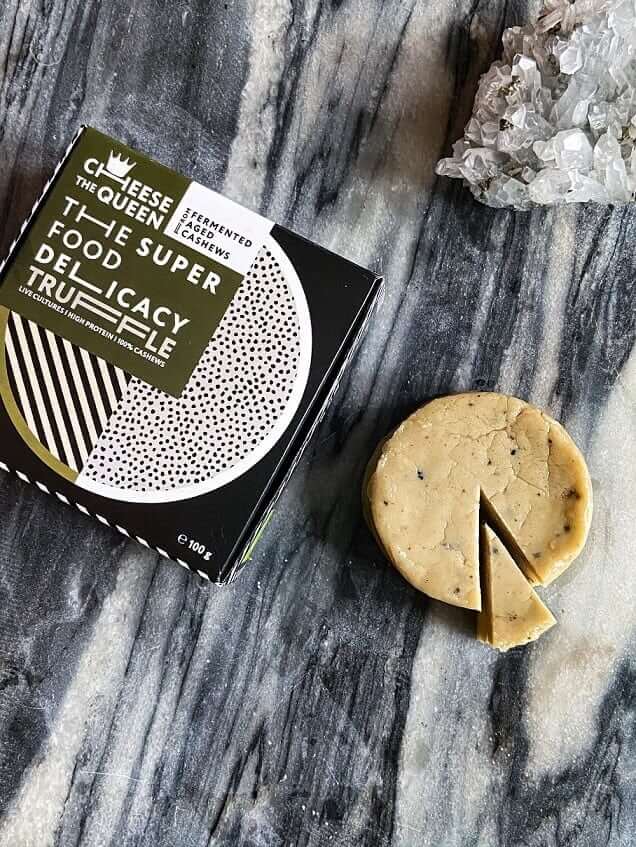 Black Garlic is known for its therapeutic benefits and rich umami balsamic taste. This superfood possesses an abundance of antioxidant compounds such as polyphenols, flavonoids, tetrahydro-β-carboline derivatives, and organosulfur compounds, including S-allyl-cysteine and S-allyl-mercaptocysteine, as compared with fresh garlic.
The second new addition is Truffle which has the shortest ingredient list of the portfolio with only four ingredients: cashews, truffle pieces, Himalaya salt, and cultures. Founder Vera Tinkova tells us that rest of its rich taste comes from the fermentation and the ageing process.
The company is currently expanding to international markets and ships across Europe from its online store.