Chilean food tech company NotCo is launching its premier alternative meat – 'Not Meat' via Papa John's Pizzerias, in selected outlets across Chile. The Vegan Royal pizza also features non-dairy cheese from Follow Your Heart. The NotCo existing portfolio includes NotMayo, NotMilk and and NotCream ice cream.
Just last year, NotCo raised $30 million in investment capital from the Jeff Bezos investment house; The Craftery. More recently the Japanese conglomerate Softbank have suggested an investment interest as they seek to buy into Latin American companies with the potential to achieve long-term profitability and sustainability.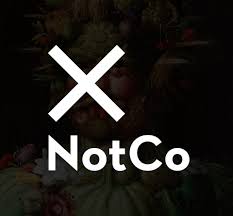 NotCo uses AI software called Guiseppe which is an algorithm that uses artificial intelligence to analyse and produce 'meat' products, made from plant ingredients. Not Meat is the fourth product to come out of the Chilean start-up.
This new launch in Chile via a popular pizza chain is an interesting direction for NotCo to take. Papa John's Sub-Director of Marketing in Chile had this to say about initial sales: "The exploration of these new groups of consumers [vegans]… has led us to see increased growth projections within the first days of sales."