Coca Cola has quietly entered the North American plant-based milk sector with products called Simply Almond Milk. The plant milk line is part of Coca-Cola's Simply brand of beverages such as high sugar content orange juice and lemonade.
A review on Go Dairy Free describes a gum-free, no lecithin almond milk which apparently contains just five ingredients: almond milk (filtered water, almonds), cane sugar, natural flavours, sea salt and vanilla extract.
Plant-based milk is big business in the US and Canada. The GFI recently reported that plant-based milk is the most developed of all plant-based categories in the US and that its sales increased 14.2% in the years from 2017 – 2019. These figures are pre-pandemic which has in itself further accelerated growth in the sector.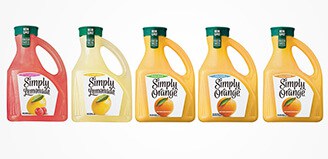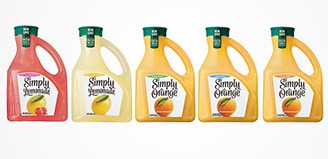 Coca Cola acquired Innocent Smoothies back in 2013, much to the dismay of loyal Innocent customers. Richard Reed, one of three Cambridge University graduates who founded Innocent at the age of 26 in 1999, denied they were selling out: "Our aim was to make Innocent a global brand and take its ethical values to the world's consumers. We decided that we would be able to do a better job of that with Coke."
Coca Cola has a brand value of almost 70 billion US dollars and was by far the most valuable soft drink in the world in 2019. Globally, Coca-Cola was the fifth most valuable brand, after brands such as Google and Amazon, according to Statista.
Simply Almond Milk is retailing at $3.99 per 46-ounce bottle and can be found in Target and Kroger stores in the US or Walmart, Safeway, Loblaws, IGA and other major supermarkets in Canada.