The Kerry Group began as an Irish dairy co-operative back in 1972. Over the years, it developed into an international industry leader, and more recently it has become increasingly proactive in promoting plant-based changes. For this reason, Kerry has been ranked #5 on the FAIRR list of global companies actively supporting plant-based foods and beverages.
As reported in July, the FAIRR initiative is a coalition of investors seeking to raise "awareness of the environmental, social and governance (ESG) risks and opportunities caused by intensive animal production," encouraging 25 global food retailers and manufacturers to diversify their protein sources. Tesco and Unilever are currently ranked in the top two spots.
In 2018, Kerry identified plant-based proteins as a major trend and announced its ambition to become a leader in the plant-based industry the following year. Kerry's initial plant-based line addressed both dairy alternatives and meat alternatives and was called Radicle™. Its first step into the vegan beverage sector took place two months later through its ProDiem™ Refresh line, offering protein enhancement for beverages.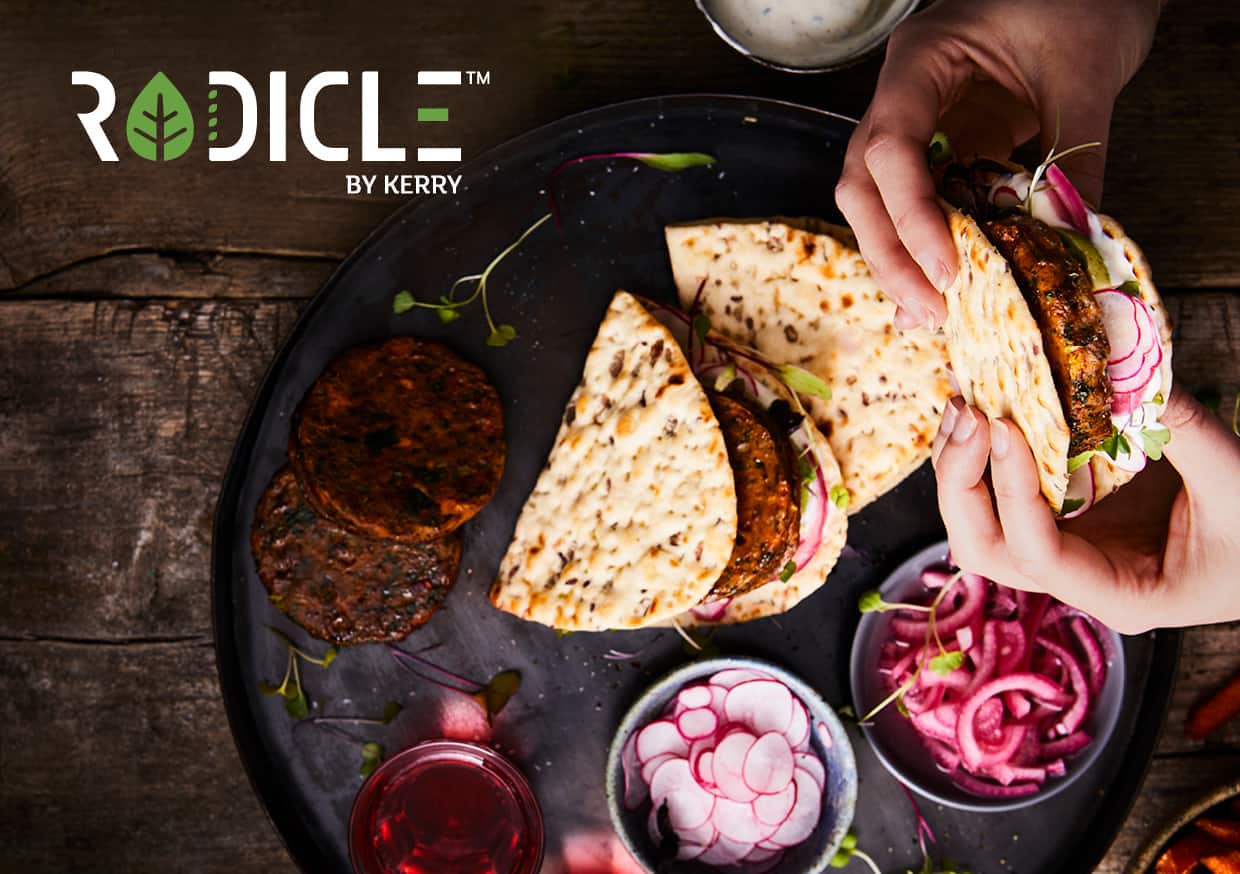 Kerry has dedicated teams specializing in plant-based products and announced the acquisition of Pevesa Biotech, a Spanish specialist in non-allergenic and organic plant proteins, in March 2020. Following this acquisition, the company describes its latest protein offerings as plant-based and allergen-free with organic options, adding that they are suitable for use in a variety of food and beverage applications.
Speaking about the placement in the FAIRR list and its plant-based product lines, Kerry's strategic marketing manager Mindy Leveille said, "For food and beverage manufacturers seeking to develop plant protein-fortified products, Kerry has the technology — and now a greatly expanded range of plant proteins — to address any product-development challenges our customers may encounter. This recognition by the FAIRR initiative is a great acknowledgement of Kerry's efforts to date in this important area."