Daiya Foods is one of the founding members of The Plant Based Foods Association US and Canada and is a subsidiary of Otsuka Pharmaceutical. The dairy alternative brand yesterday announced multiple new lines as well as innovative reformulations including a first-to-market pizza crust created with cauliflower, sweet potato and spinach.
The Canadian company has picked an apt time for its launch of several innovations, including a new version of the popular Cutting Board Cheeze Shreds, now made with chickpea protein. Its Veggie Crust Pizzas are the first plant-based frozen pizzas to market with a vegetable-blend crust made with cauliflower, sweet potato and spinach, and are also gluten free.
"During these uncertain times our customers—and their dietary needs—remain top of mind, and we're committed to continuing to provide them with the exceptional plant-based products that they have come to expect from Daiya," notes Michael Watt, CEO of Daiya. "I hope that our new offerings bring a smile to their faces and exceed their taste expectations."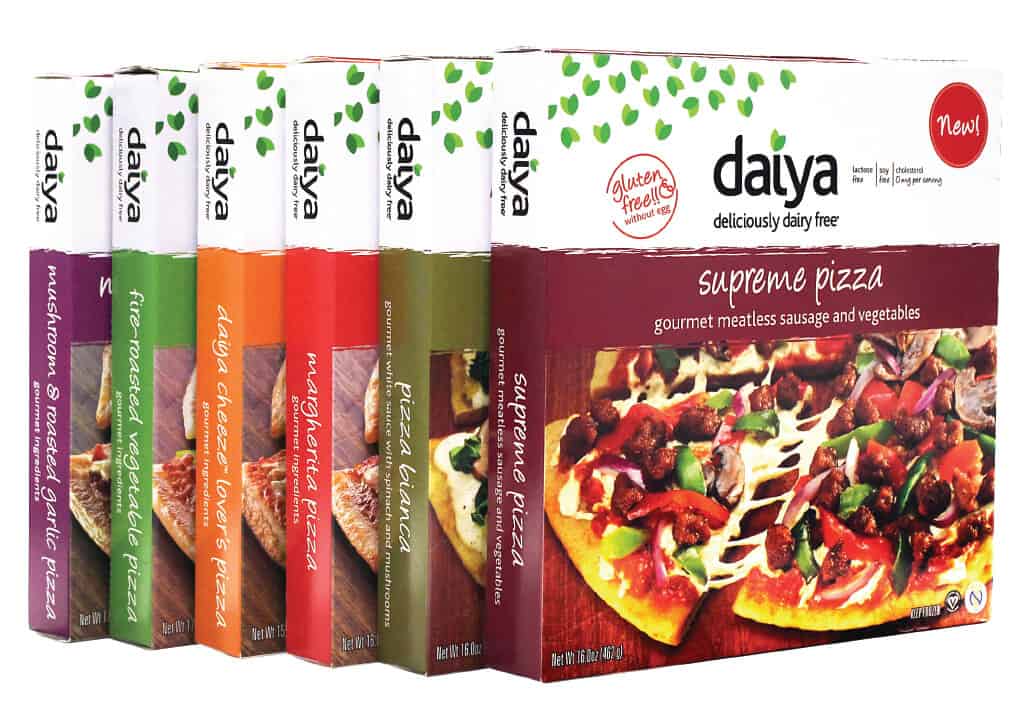 Daiya's selection of plant-based foods can be found in more than 25,000 grocery stores in the U.S., including Whole Foods, Kroger, Safeway and Publix, as well as most natural food retailers. Daiya's products are also available internationally in Australia, Sweden, Mexico, Hong Kong, and more.