Deliveroo's Restaurant Awards will once again shine a spotlight on the best cuisine British restaurants have to offer and the vegan category looks strong with its six finalists. Last year, Oowee Vegan won the Restaurant of the Year, beating tens of thousands of non-vegan contenders.
Voters in the UK and Ireland now have until Wednesday 4th November to cast their final votes for the winners. The finalists for the Best Vegan Offering are Neat Burger, by CHLOE, Mildred's, What The Pitta, Oowee Vegan and Halo Burger.
This is the second year Deliveroo is launching its awards for restaurants in the UK and Ireland. The awards recognise the hard work and talent of its restaurant partners, which are also its main channel for business. Deliveroo has stated that this year is particularly commendable as its restaurant partners have endured an extremely tough time due to the pandemic.
Oowee Vegan has had an incredible year since winning the top award in 2019. The diner has since expanded into two sites in London (Dalston and Brixton) along with launching its first site in Brighton through Deliveroo's delivery-only Editions kitchens. This year the restaurant has been voted again for two categories; Best Vegan and Best Editions.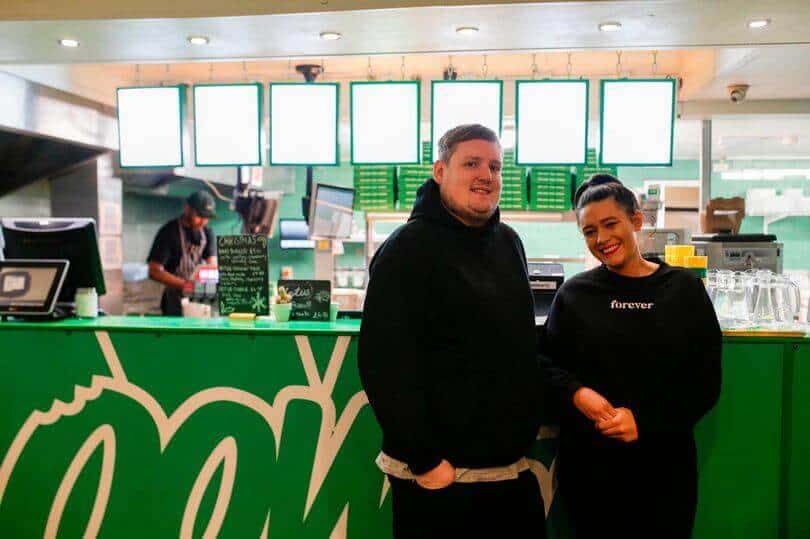 For three weeks over 100,000 people across the UK voted to help whittle the long list of restaurants down to six finalists for each of the 18 categories.
CEO Will Shu stated: "This year has undoubtedly been one of the most challenging years the restaurant sector has ever faced. Yet in the face of huge uncertainty, we have been inspired by the way restaurants across the UK and Ireland have stepped up and gone the extra mile to support their local communities, while working tirelessly to keep their own businesses going."
The winners will be announced at Deliveroo's virtual awards ceremony on its Twitter channel on December 7th.UK