Due to the successful launch of the Beyond Burger into its Los Angeles restaurants last year, Denny's will now offer the plant-based burger in 1,700 locations throughout the US and Canada. The chain is giving away free Beyond Burgers on 30 January to celebrate.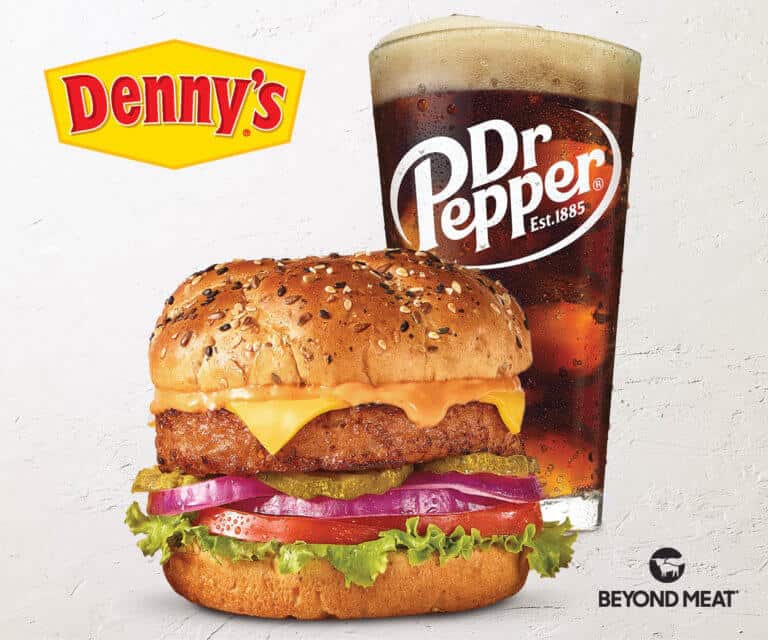 The family diner chain is the first restaurant group in that dining category to add Beyond Meat's 100% plant-based protein to its menu. Its decision to add the vegan burger is in response to the growing customer demand toward a flexitarian diet.
The Beyond Burger patty has been added to Denny's core menu and will feature sliced tomatoes, onions, lettuce, pickles, American cheese, and All-American sauce on a multigrain bun.
To celebrate this launch, Denny's will serve the Beyond Burger free of charge with the purchase of any beverage, from 11 am to 10 pm on January 30. This offer is available at all participating locations, while supplies last.
"We were thrilled to be able to answer the call from our guests to add more plant-based protein options to our menu when we launched the Beyond Burger in Los Angeles at the end of last year. The positive response we received validated our decision to partner with Beyond Meat to introduce our guests to a plant-based option," said John Dillon, the chief brand officer for Denny's. "We could not be more excited to add the Beyond Burger to our permanent lineup of delicious, affordable menu options as we continue to innovate and expand our menu to meet evolving dietary preferences."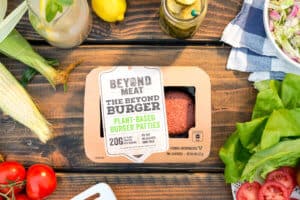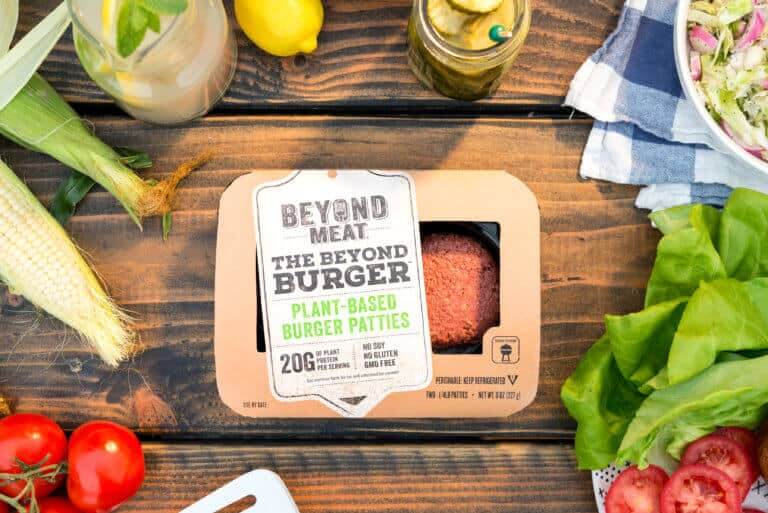 "Partnering with Denny's has been a big step in increasing offerings for those looking to introduce plant-based protein into their diets or for alternative choices at their favorite restaurants," said Tim Smith, Beyond Meat's VP of North America Sales, Foodservice. "We're delighted to expand our partnership with the iconic diner and provide another option that offers the taste you know and love with a burger but has the nutritional and environmental benefits of plant-based protein."